Japan PM Abe expands virus state of emergency nationwide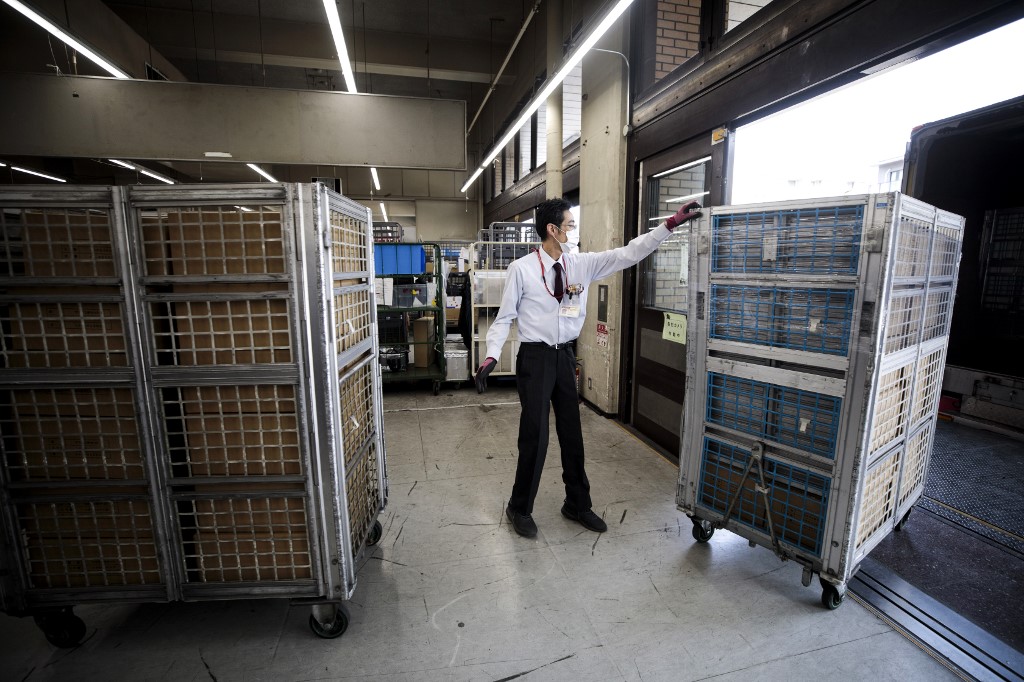 A Japan Post employee helps unload boxes of face masks, known as "Abenomasks" (Abe's masks), which will be distributed among residents to help against the spread of the COVID-19 coronavirus, at a post office in Tokyo on April 16, 2020. (Photo: AFP)
Japanese Prime Minister Shinzo Abe on Thursday extended a state of emergency due to the coronavirus to cover the whole country to stem the spread of the disease.
"Areas where a state of emergency should be carried out will be expanded from the seven prefectures to all prefectures," Abe told a special meeting of medical experts called to discuss the disease.
Abe had already declared a month-long state of emergency in seven regions, including Tokyo, where a recent spike in cases has prompted warnings that emergency medical facilities could collapse.