Iraq reports 2,390 new COVID-19 cases, 521,542 in total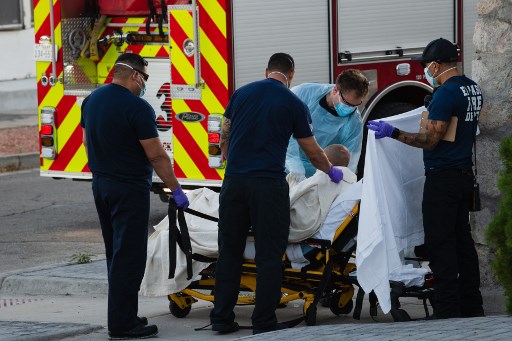 BAGHDAD, Nov. 16 (Xinhua) -- The Iraqi Health Ministry reported on Monday 2,390 new COVID-19 cases, bringing the nationwide infections to 521,542.
The ministry said in a statement that 42 new deaths and 2,526 more recovered cases were recorded in the country, raising the death toll from the infectious virus to 11,712 and the total recoveries to 449,565.
A total of 3,146,289 tests have been carried out across the country since the outbreak of the disease in February, with 17,887 done during the day, according to the statement.
In a separate statement, the ministry stressed the necessity for all governmental and non-governmental institutions to comply with the decisions and health instructions issued by the Higher Committee for Health and National Safety, headed by Prime Minister Mustafa al-Kadhimi, including the instruction of starting the new school year with one day a week for each class.
The latest instructions are dealing with the current stage of the pandemic in the country, and "the Higher Committee for Health and National Safety is following up all the developments of the pandemic locally and internationally in coordination with the World Health Organization to ensure the health and safety of citizens," the statement said.
Iraq has taken a series of measures to contain the pandemic since February when the first coronavirus case appeared in the country.
China has been helping Iraq fight the COVID-19 pandemic.
From March 7 to April 26, a Chinese team of seven medical experts spent 50 days in Iraq to help contain the disease, during which they helped build a PCR lab and install an advanced CT scanner in Baghdad.
Since March 7, China has also sent three batches of medical aid to Iraq.