Confirmed dengue death toll rises to 40 this year in Bangladesh
People's Daily app
1565622419000
DHAKA, Aug. 12 (Xinhua) - The Bangladeshi government Monday confirmed another 11 deaths from dengue fever, bringing the total number of fatalities in the country since January to 40.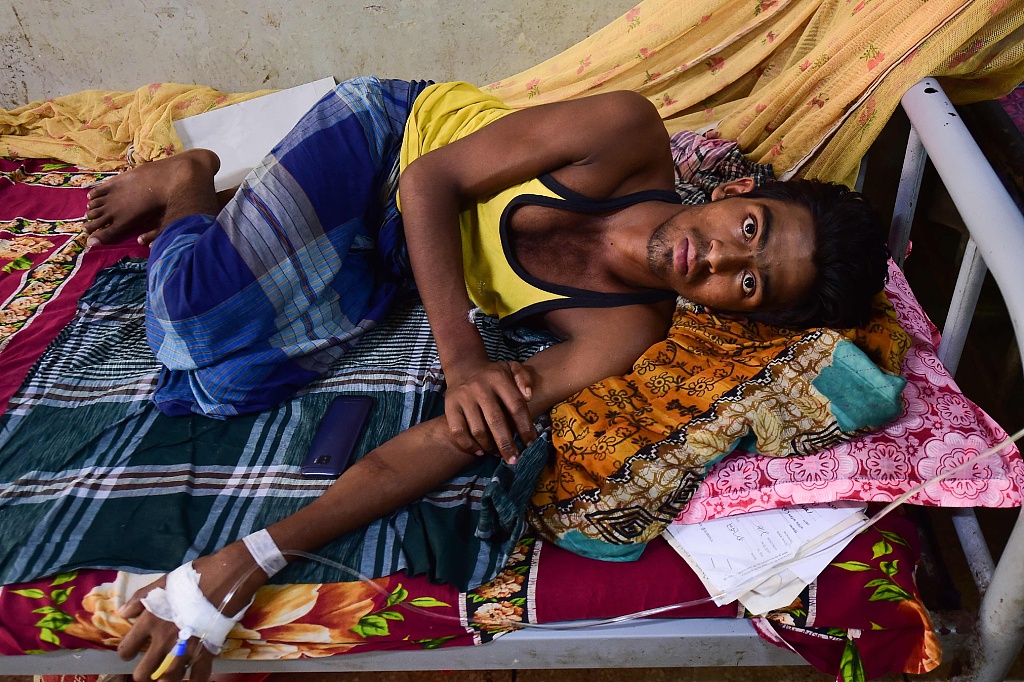 This photograph taken on August 4, 2019, shows a Bangladeshi man suffering from dengue fever receiving treatment at the Shaheed Suhrawardy Medical College and Hospital in Dhaka. (Photo: VCG)
The figures reported by the Directorate General of Health Services (DGHS) under the Ministry of Health showed a total of 43,271 dengue patients from Jan. 1 to Aug. 12 this year, as compared to 10,148 cases and 26 deaths in the country last year.
The deaths so far this year include two in April, three in June, 15 in July and 20 in August, the DGHS reported Monday.
A total of 2,093 fresh dengue cases were reported in the 24 hours till 8:00 a.m. local time Monday, the DGHS data showed.
Bangladesh health authorities have already strengthened measures to check breeding of mosquitoes and conduct anti-larval operations.
According to DGHS under the Ministry of Health, 24,810 more dengue cases were recorded so far this month, more than the total number of patients in any past year since 2000.
The first case of mosquito-borne viral infection was reported in Bangladesh in 2000, and some 100 people died from the disease in 2000-2003.