States ramp up for biggest vaccination efforts in US history
California became the second state to surpass the milestone of 1 million confirmed infections on Thursday, right after Texas, US reports say. Meanwhile, the world is also welcoming the long-waited upbeat news about COVID – the US pharmaceutical company Pfizer and its German partner BioNTech revealed the efficacy of their COVID vaccine candidate can be as high as 90 percent.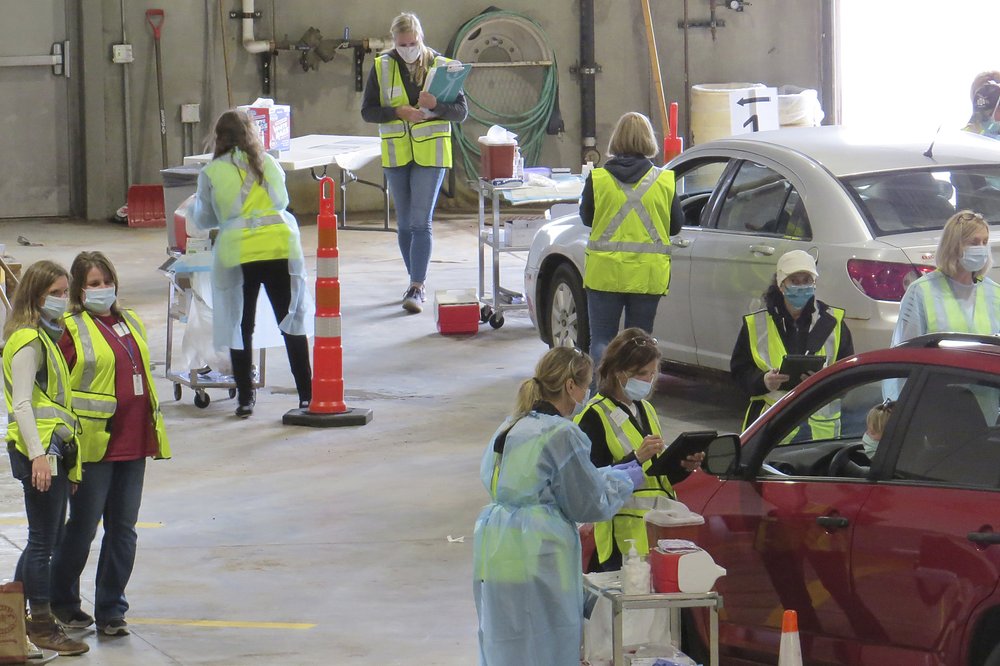 The Food and Drug Administration had set a bar of 50 percent efficacy for vaccine makers to submit their candidates for emergency authorization. And influenza vaccines are 40 to 60 percent effective at best. Given the high efficacy of the Pfizer vaccine, very few people who get vaccinated with it will get COVID-19.
The announcement has injected a glimmer of hope into the hearts of people and fuel into the stock markets as well. Public health officials from different states are gearing up for the biggest vaccination effort in US history – a monumental undertaking that must distribute hundreds of millions of doses, prioritize who's first in line and ensure that people who get the initial shot return for the necessary second one.
The push could begin as early as next month, when federal officials say the first vaccine may be authorized for emergency use and immediately deployed to high-risk groups, such as healthcare workers.
In Philadelphia, the health department is counting how many healthcare workers and others would be among the first in line. In Louisiana, officials are planning a remote exercise this week to play out different scenarios exploring how the process might unfold.
"If you get 10,000 doses, what are you going to do, versus 100,000 doses?" said Dr. Frank Welch, director of Louisiana's immunization program.
State and local officials are planning for the likelihood that the first shipments will not be enough to cover everyone in high-priority groups.
To better understand whether at-risk groups are getting vaccinated, the CDC wanted providers to report the race and ethnicity of the people they vaccinate. But pharmacies and other providers that do not always collect that information objected.
The current data provided by Pfizer is still preliminary, as it is based on only the first 94 volunteers to develop COVID-19. The effectiveness of a vaccine can only be firmly determined once millions of people get it.
Pfizer and BioNTech say they could ramp up to 1.3 billion doses a year. That's still far from enough to satisfy the world's need for vaccines.
And the mass manufacture of a vaccine can change the quality and effectiveness of the vaccine compared with the tested ones. So the actual efficacy of the Pfizer vaccine might still be different from the data indicated in the preliminary results.
Nevertheless, Dr. Anthony Fauci, director of the National Institute of Allergy and Infectious Diseases, is still optimistic about the vaccine candidate.
"The cavalry is coming but don't put your weapons down; you better keep fighting because they are not here yet," Fauci said during a webinar hosted by Chatham House as he cautioned about the remaining threat of the virus. "Help is on the way, but it isn't here yet."
States are also working to expand the number of pharmacies, doctors' offices and other providers that can administer COVID-19 vaccines, to ensure shots are conveniently available.
Enrollment can be time-consuming, Reid said, because providers often need help filling out forms, getting technical systems working and going through inspections to ensure they can meet storage requirements. Plus the Pfizer vaccine needs to be kept at least at minus 70 degrees Celsius.
The Pfizer vaccine uses messenger RNA (mRNA) to combat the virus, which is, in a sense, a living molecule. As a result, the vaccines have to be constantly kept at extremely low temperatures of minus 70 degrees Celsius, and ideally even lower.
The containment structures for the vaccine would be professional and expensive freezers. The one people use in their kitchen can only keep the vaccine effective for five days. After that they will spoil.
Given the hurdles, Reid does not expect smaller pharmacies to become COVID-19 vaccine providers.
So far, states have received far less money than they say they need for vaccine distribution, and it's unclear if any more federal help is coming. Public health groups estimate that an additional $8.4 billion is needed to pay for staff, data systems and outreach and supply costs.
In North Dakota, providers receiving fewer than 1,000 doses will have them shipped to a state warehouse that can maintain the ultra-cold storage.
"We'll break them down into the smaller quantities and then drive them to the provider," said Molly Howell, the state's immunization director.
Another challenge is actually convincing people to take the injection.
If there's going to be any real challenge, to be honest with you, it's going to be convincing folks to get the vaccine," said Patrick Peer, who runs the Good Neighbor Community Health Center in Columbus, Nebraska.
(With input from agencies)