Iran's coronavirus cases rise to 151,466 with 2,516 new infections
People's Daily
1590921210000
Cairo (People's Daily) - Iran had 2,516 new coronavirus infections and 63 new deaths during the past 24 hours, Iran's health ministry spokesman said on Sunday.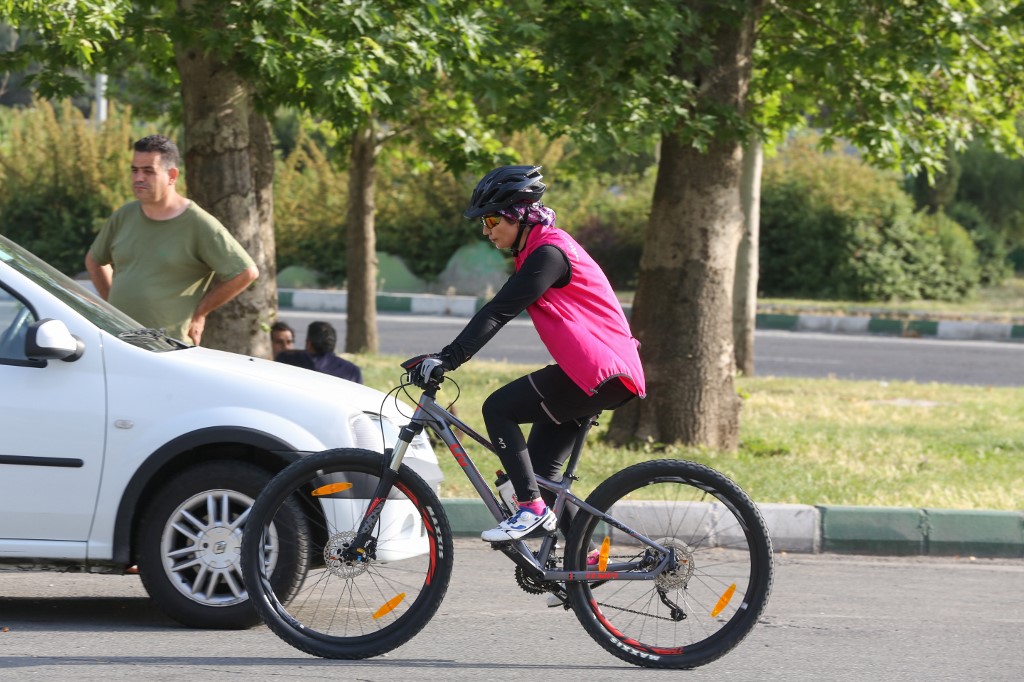 An Iranian woman rides a bicycle near the Azadi stadium which remains closed due to the COVID-19 pandemic in Iran's capital Tehran, on May 19, 2020. (Photo: AFP)
The number of confirmed cases has risen to 151,466 with the number of deaths at 7,797, and 118,848 people have recovered.