Mexican victims of El Paso mass shooting climbs to 6
MEXICO CITY, Aug. 4 (Xinhua) - The number of Mexicans killed in Saturday's mass shooting in El Paso, Texas, climbed to six, Mexican President Andres Manuel Lopez Obrador said on Sunday.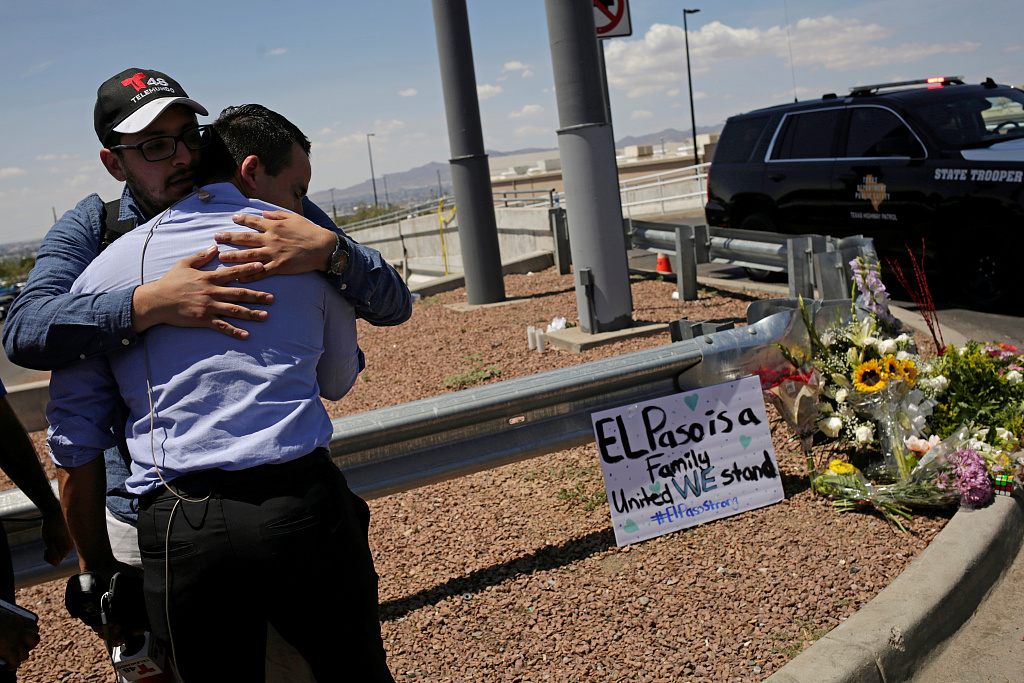 People react at the site of a mass shooting the day after at a Walmart in El Paso, Texas, U.S. August 4, 2019. (Photo: VCG)
"It's regrettable that six Mexicans were confirmed to have lost their lives and seven were injured in El Paso, Texas," the president said while delivering a speech in the central state of Michoacan.
"Our heartfelt solidarity for the families of the victims. We have been following (the developments) since this lamentable incident occurred," he added.
The attack in the border city of El Paso in the U.S. southern state of Texas left 20 people dead and 26 wounded. A 21-year-old white male has been arrested.
Mexican Foreign Affairs Minister Marcelo Ebrard said Sunday Mexico would take legal steps on behalf of the relatives of the victims, and demand stronger protections for Mexican-American communities in the United States.
In recent months El Paso has become one of the busiest entry points for immigrants, especially from Central America.