Myanmar's population rises to over 54 mln
YANGON, Jan. 1 (Xinhua) -- Myanmar's population has risen to 54.45 million as of Wednesday, according to a release issued by the Ministry of Labour, Immigration and Population on Wednesday.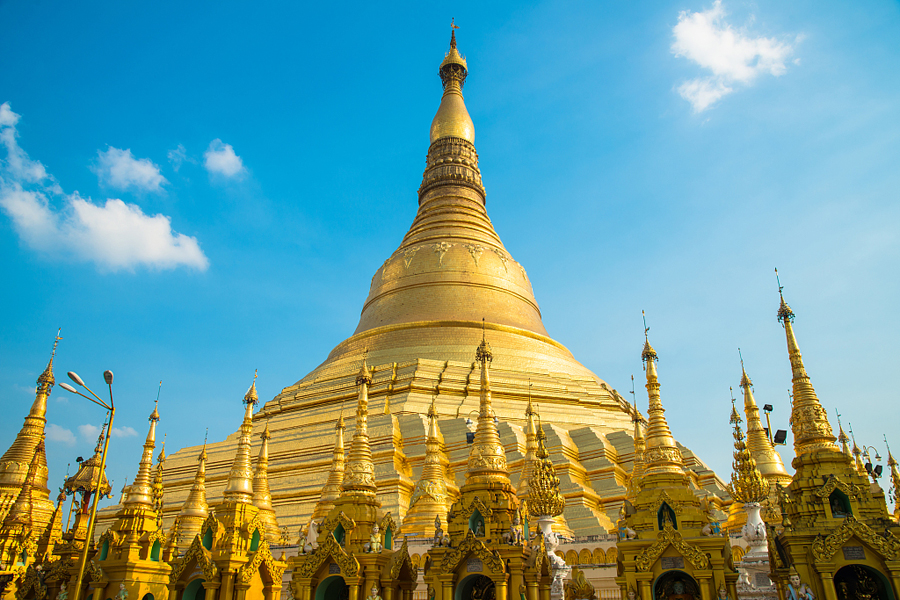 The Shwedagon Pagoda in Myanmar is decorated with almost 10,000 treasures. (Photo: VCG)
The Population Department under the ministry announced the figures, saying that the department has successfully conducted the 2014 census and has been conducting interim censuses since 2019.
The figures grew by about 300,000, compared to the recent census which reached 54.1 million as of April 1, 2019.
According to the department's forecast in June last year, the population in Yangon region is expected to reach over 8.47 million, followed by Mandalay region to over 6.56 million, Shan state with over 6.47 million, among others this year.