US National Park in Northern California closed due to massive wildfire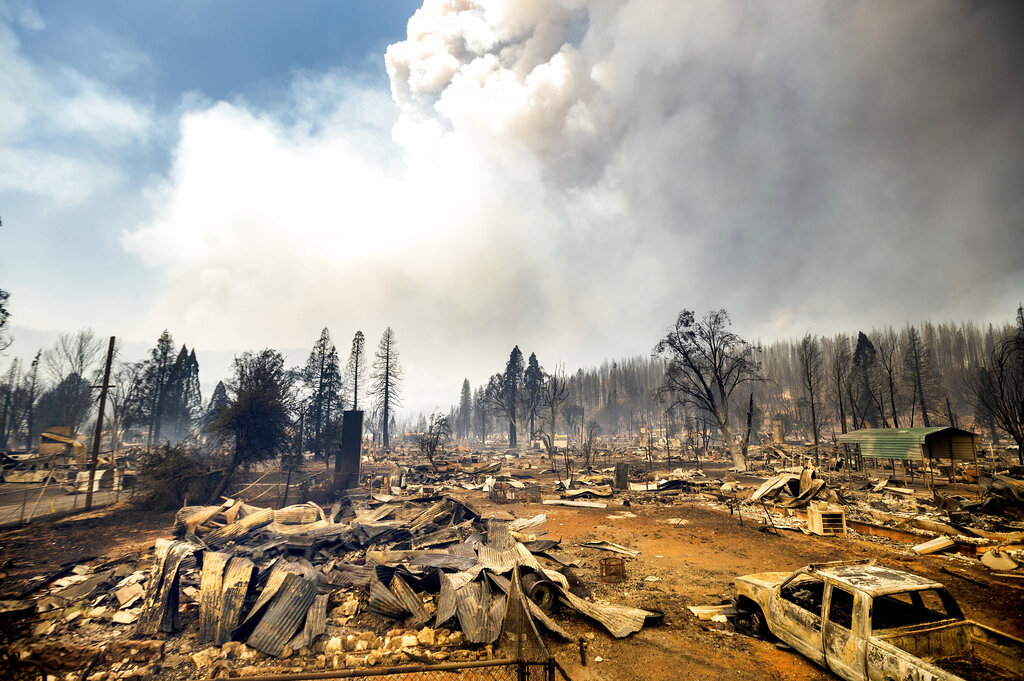 LOS ANGELES, Aug. 5 (Xinhua) -- Lassen Volcanic National Park in Northern California was forced to close Thursday as a massive wildfire continued to explode in size in the region.
The fast-moving fire, dubbed Dixie Fire, is active in the remote eastern side of Lassen Volcanic National Park, said park officials in a news release, noting that an emergency closure is in place for the entire park. The Dixie Fire was at 322,502 acres (around 130,511 hectares) and 35 percent contained as of Thursday morning, according to the California Department of Forestry and Fire Protection. "The temporary closure ensures firefighters have unimpeded access to all areas of the park," said Jim Richardson, superintendent of the park, in a news release. "The park's current priorities are to ensure the immediate evacuation of visitors and to protect facilities along the park highway and in the Manzanita Lake and Mineral Headquarters areas," he added. The fire, which started on July 13, has burned through multiple counties in Northern California. It's the largest wildfire so far this year in California and has become the sixth largest wildfire in the history of the state after growing over 50,000 acres (20,234 hectares) overnight.