America, world cannot afford war: US House speaker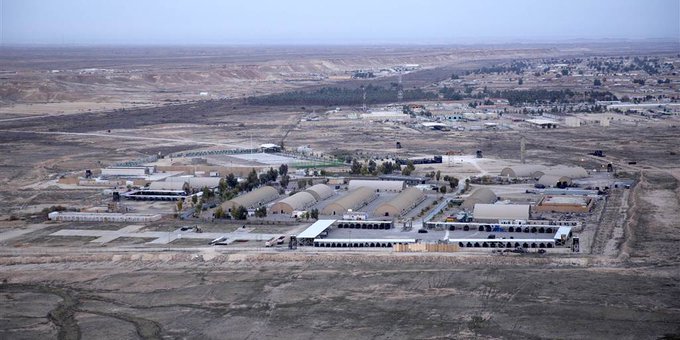 File photo of US military bases in Iraq
America and the world cannot afford war, said US House Speaker Nancy Pelosi on Tuesday after Iran's missile attack on US military bases in Iraq.
The US Department of Defense has confirmed that Iran launched dozens of missiles at US military and coalition forces in Iraq, a military retaliation to US airstrikes that killed Iranian General Qassem Soleimani.
"As we evaluate the situation and our response, we will take all necessary measures to protect and defend US personnel, partners, and allies in the region," said the Pentagon's confirming statement.
Iranian Revolutionary Guard responded by threatening to attack inside America as well as Dubai and Haifa on its Telegram channel. "We do not seek escalation or war, but will defend ourselves against any aggression", Iranian Foreign Minister Mohammad Javad Zarif said on Twitter.
US President Donald Trump tweeted 'so far, so good' on Iraq base casualty assessments , noting he will make a statement early Wednesday.
"Iranian missile launches, reports of planes taking off, presidential address to the nation-in literally hours we have moved from what was a crisis to what seems like war," said Richard Haass, president of the Council on Foreign Relations. "The clear inability of either the US or Iran to read the other accurately augers badly for crisis management."
"We must ensure the safety of our service members, including ending needless provocations from the Administration and demanding that Iran cease its violence. America and the world cannot afford war," said Pelosi on Twitter.
The Federal Aviation Administration is now barring US pilots and carriers from flying in areas of Iraqi, Iranian and some Persian Gulf airspace amid warnings of the "potential for miscalculation or mis-identification" for civilian aircraft.
A second series of rockets has been launched toward at Camp Taji, US targets in Iraq, shortly after the first wave earlier Wednesday morning local time, according to Iranian media reports.