The latest: COVID-19 outbreak worldwide (Updated September 7)
People's Daily app
1599484214000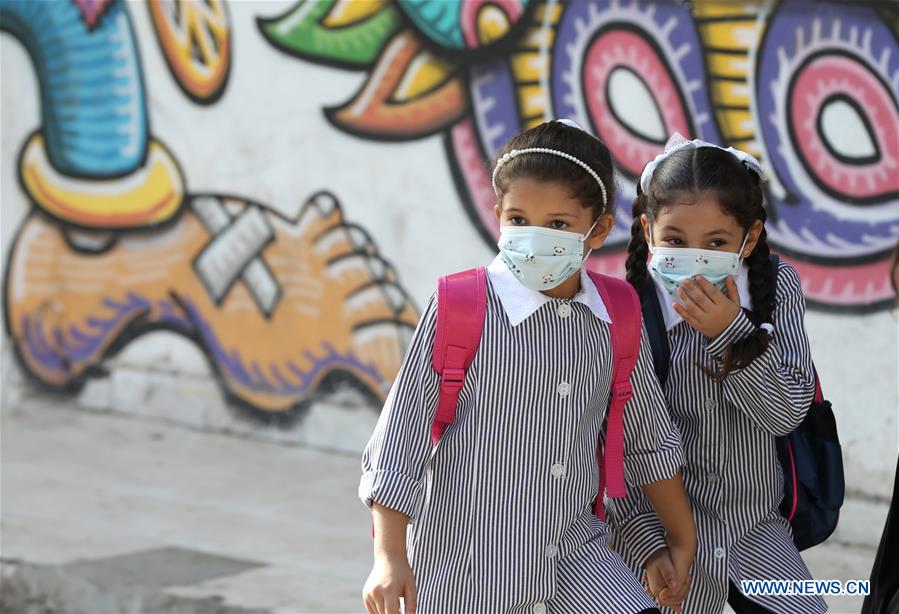 Students walk to their school on the first day of the new school year in the West Bank city of Nablus, on Sept. 6, 2020. (File photo: Xinhua)

The total number of deaths from the COVID-19 pandemic worldwide has increased to 889,352 with the global confirmed cases reaching 27,143,630 as of 9 pm BJT on Monday, according to a tally by Johns Hopkins University (JHU).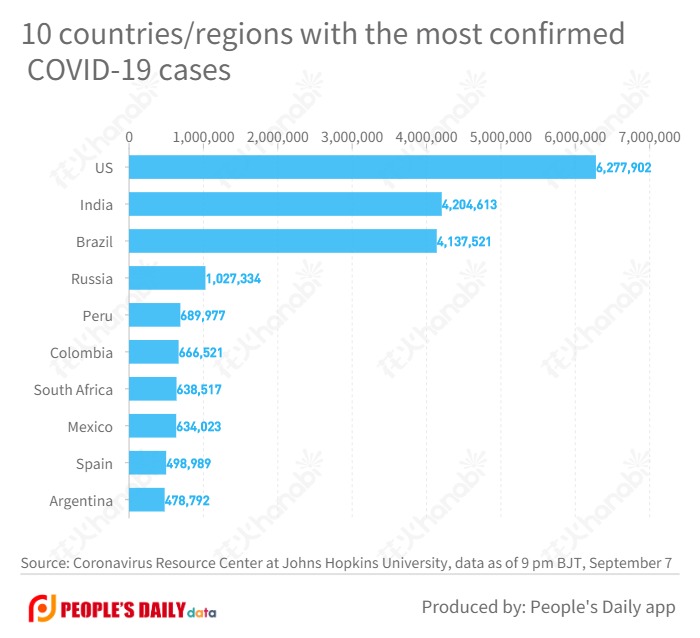 Current situation (data as of 9 pm BJT, September 7):
China's Hong Kong reported 11 new cases of COVID-19 on Monday, with five identified under the Universal Community Testing Program (UCTP).
COVID-19 cases and deaths continue to rise sharply in some Asia-Pacific countries as India overtook Brazil to become the second hardest-hit country in the world on Monday, while cases rose to 327,359 in Bangladesh.
Russia registered 5,185 new COVID-19 cases in the past 24 hours, taking its caseload to 1,030,690, the country's COVID-19 response center said in a statement Monday.
A total of 388,810 positive cases of COVID-19 among Iranians was reported on Monday including 2,152 new patients overnight, according to Iran's Health Ministry.
Australian Prime Minister Scott Morrison has described the extended COVID-19 lockdown in Melbourne as "crushing" as the country recorded its lowest single-day increase in about two months.