12 rescued after cargo ship with 22 aboard capsizes on high seas SE of Jeju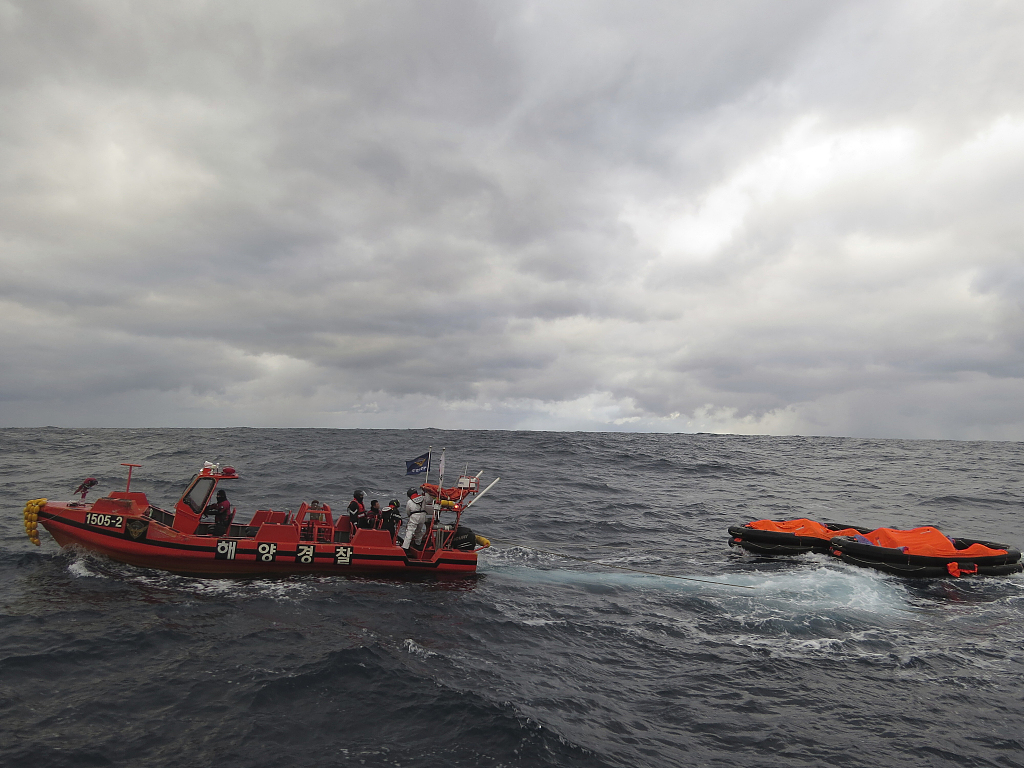 Twelve people were rescued after a cargo ship with 22 people aboard capsized on the high seas southeast of Jeju late Tuesday, South Korean media outlet News1 reported, citing the country's coast guard.
Eleven of the 12 rescued were unconscious, as per the report.
Efforts to rescue the remaining 10 of the Hong Kong-registered vessel's crew are ongoing.
The coast guard identified the 22 crew members as 14 Chinese and eight Myanmar nationals, as per the report.
The vessel made the distress call early Wednesday.