Lao ruling party to hold congress in mid-January
VIENTIANE, Jan. 10 (Xinhua) -- Preparations are complete for the Eleventh Congress of the Lao People's Revolutionary Party (LPRP) to be held this week in mid-January, local daily Vientiane Times reported on Sunday.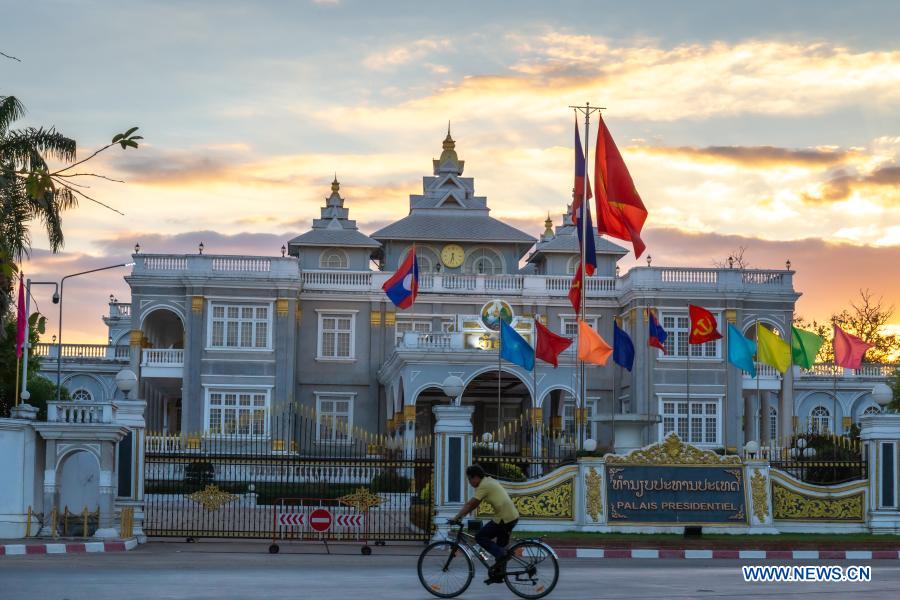 The Eleventh LPRP Party Congress will take place in Lao capital Vientiane from the coming Wednesday to Friday.

When receiving the report from the sub-committees responsible for organizing the congress on the preparations last week, Lao Deputy Prime Minister and Minister of Planning and Investment Sonexay Siphandone, who also heads a sub-committee on the management of finances and preparation, praised the work done by all sub-committees preparing for the congress, with a focus on safety, security, and social order.
He advised the sub-committees to comply with COVID-19 prevention measures, saying everyone should have their temperature checked, wear a face mask, and maintain social distancing.
The final preparations are being carried out by the sub-committee on advertising and campaigning, which instructed the Vientiane City Office of Management and Service to ensure the city was appropriately decorated and cleaned, said the report on Sunday.
Last Friday, the President of the Lao Front for National Development, Xaysomphone Phomvihane, who is head of the congress's sub-committee on advertising and campaigning, led officials from relevant sectors to inspect the progress made in decorating the city for the congress.
Last Saturday, thousands of residents in Vientiane joined forces to clean streets and beautify the city.
Vientiane is now adorned with lights, flowers and flags in the lead-up to the Party Congress this week. Visitors to Vientiane will find how the city is decorated, with the streets lined with the Lao and Party flags and other flags fluttering alongside red banners bearing messages exhorting people to maintain solidarity, praising the Party leadership, and supporting the mission of national defence and development.
The focus of the Party Congress is reflected in the slogans appearing around the city: Long Live the Lao People's Democratic Republic, Long Live the Lao People's Revolutionary Party, Congratulate the Success of the Implementation of the Tenth Party Congress Resolution, All Efforts for People's Wellbeing and Prosperity of the Nation, President Kaysone Phomvihane is Alive in the Revolutionary Mission, Mind of the Lao People, Deepening the Party's Comprehensive Renovation Policy, and Enhancing the Great Solidarity of the Entire Nation under Party Leadership, the daily report noted.