US Senate passed resolution limiting Trump's war powers against Iran
People's Daily app
1581647908000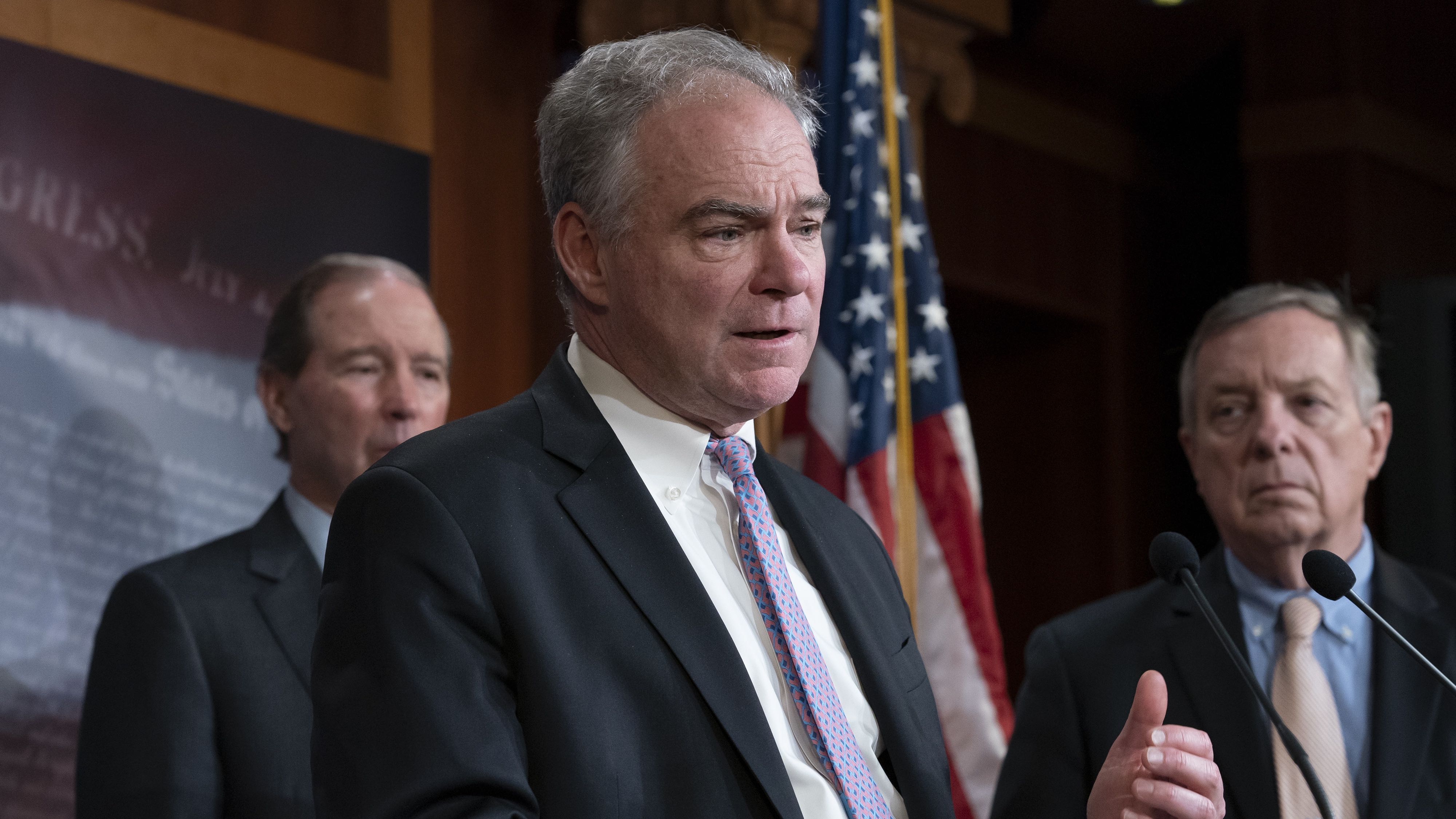 Senator Tim Kaine speaks to reporters after the Senate voted to approve a bipartisan measure limiting U.S. President Donald Trump's authority to launch military operations against Iran, in Washington, DC, February 13, 2020. (Photo: AP)
The US Senate passed a resolution to limit the Trump administration's authority to conduct military action against Iran on Thursday. The resolution calls for the Trump administration to cease the use of US military force in hostile acts against Iran or any part of its government and military until it has congressional authorization to do so.
Donald Trump himself had explicitly opposed the resolution, which was proposed by Democrats. Still, the bill won the support of eight GOP senators, which is an unusual result in today's highly partisan US Senate.
Last month, the Trump administration authorized a US military strike that resulted in the death of Iran's top military commander Qasem Soleimani, triggering a new escalation in US-Iran tensions. The development sparked widespread concern on Capitol Hill, with Democrats moving quickly to try to limit Trump's policy towards Iran from leading to large-scale conflict.
The Democratic-controlled House of Representatives had already passed a bill to limit the Trump administration's power to use force against Iran. But the new Senate resolution, which is not identical with the previous bill passed by the House, needs to pass a vote by the House before heading to the White House for the president's signature.
The White House has already threatened to veto the Senate resolution. As things stand, the Senate GOP leadership remains unequivocally opposed to the resolution, which means the bill is expected to lack enough support to override a White House veto.