Zambia cancels friendly with South Africa due to xenophobic attacks
LUSAKA, Sept. 4 (Xinhua) -- Zambia's soccer governing body on Tuesday canceled an international friendly match against South Africa after pressure from stakeholders following xenophobic attacks on migrants from the rest of Africa in the country.
The Football Association of Zambia (FAZ) has come under pressure to cancel the game as a way to show displeasure over attacks on foreign nationals in South Africa and the looting of foreign shops.
The game was scheduled for September 7 at the National Heroes Stadium in Lusaka, the Zambian capital.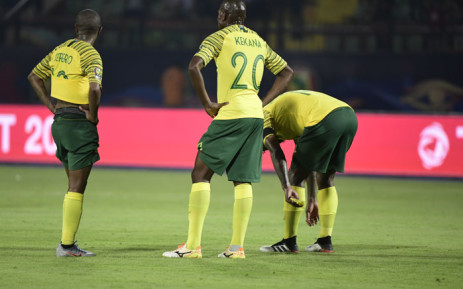 Bafana Bafana players on 1 July 2019. (File photo: AFP)
Adrian Kashala, secretary-general of the soccer governing body, said the decision was arrived at in consultation with the South African Football Association (SAFA).
"FAZ has instead opted to play Namibia on Monday to ensure that the Chipolopolo does not miss out on playing competitive football during the FIFA window. Our game with South Africa has been pushed to the next FIFA window," he added in a press release.