Turkey marks 97th anniversary of Victory Day
ANKARA, Aug. 30 (Xinhua) -- Turkey marked on Friday the 97th anniversary of Victory Day, the day the Turks defeated the Greek forces at the Battle of Dumlupinar, the final battle of the Turkish War of Independence in 1922.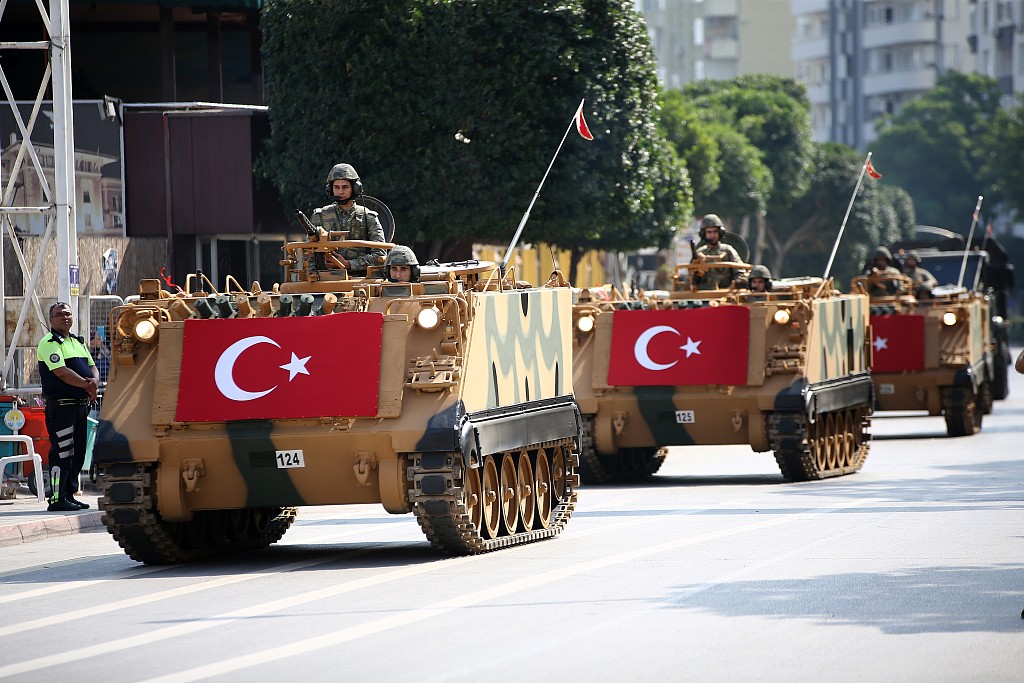 Tanks drive during a parade marking the 97th Anniversary of Victory Day, at Ugur Mumcu Square in Adana, Turkey on August 30, 2019. (Photo: VCG)
Turkish President Recep Tayyip Erdogan sent a message to the nation on the day.
"Our nation is ready to show the same sacrifice and courage for the sake of this homeland today as it did yesterday," he said, according to state-run Anadolu Agency.
The efforts made by the Turkish army within and outside the borders to protect the nation is an "obvious example" of its determination, Erdogan added.
The Turkish leader also paid tribute to Mustafa Kemal Ataturk, founder of the Republic of Turkey, at a ceremony held in the Ataturk Mausoleum in the capital Ankara.
Besides, Turkish diplomatic missions around the world held receptions celebrating the Victory Day anniversary.