The latest: COVID-19 outbreak worldwide (Updated May 29)
People's Daily
1590752007000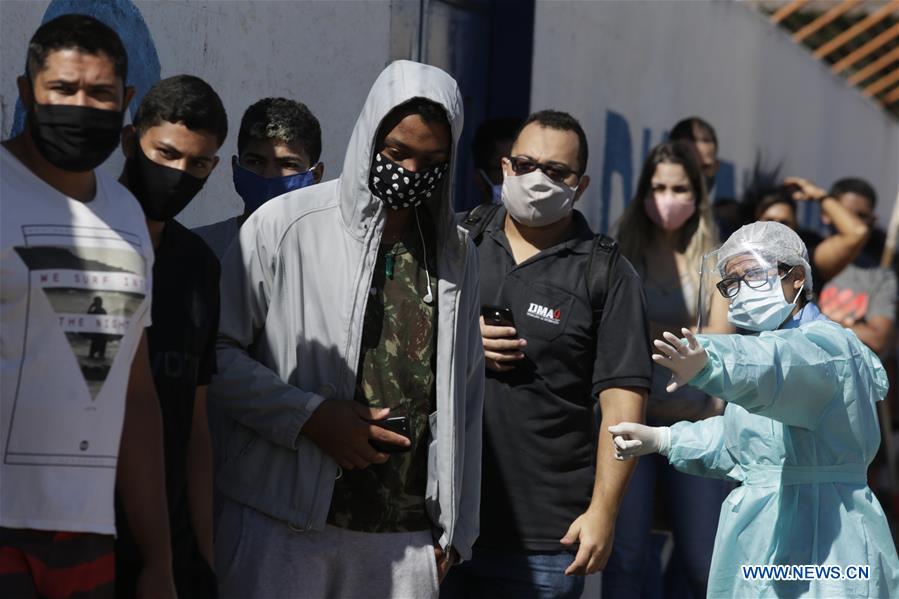 Local residents wait to get COVID-19 test in Brasilia, Brazil, May 26, 2020. (Photo: Xinhua)

The total number of deaths from the COVID-19 pandemic worldwide has increased to 360,776 with the global confirmed cases reaching 5,829,474 as of 6:30 pm BJT on Friday, according to a tally by Johns Hopkins University.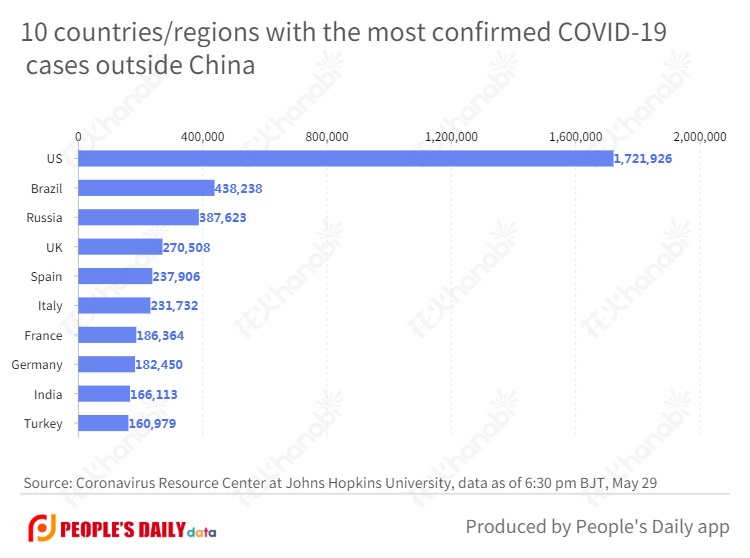 Current status (data as of 7 pm BJT, May 29):
Brazil registered 26,417 new COVID-19 cases in the last 24 hours, the highest single-day surge so far, raising the tally to 438,238, authorities said Thursday.
Russia confirmed 8,572 new COVID-19 cases in the last 24 hours, raising its total number of infections to 387,623, its coronavirus response center said in a statement Friday.
England and Scotland launched test and trace systems on Thursday to help monitor and contain novel coronavirus infections as the United Kingdom began to loosen lockdown.
France will further unwind anti-coronavirus lockdown from June 2, lifting 100-km travel restriction and allowing non-essential businesses, parks and beaches to reopen, Prime Minister Edouard Philippe announced on Thursday.
Iran had 2,819 new infections of COVID-19 and 50 new deaths during the past 24 hours, Iran's health ministry spokesman said on Friday.
Australia remains "on track" in the fight against COVID-19, Prime Minister Scott Morrison said Friday.
The number of confirmed COVID-19 cases continued to rise at a fast pace in South Africa in the past 24 hours amid preparations to ease lockdown restrictions, Health Minister Zweli Mkhize said on Friday.