UK PM Johnson: We've done 2.4 million vaccine jabs so far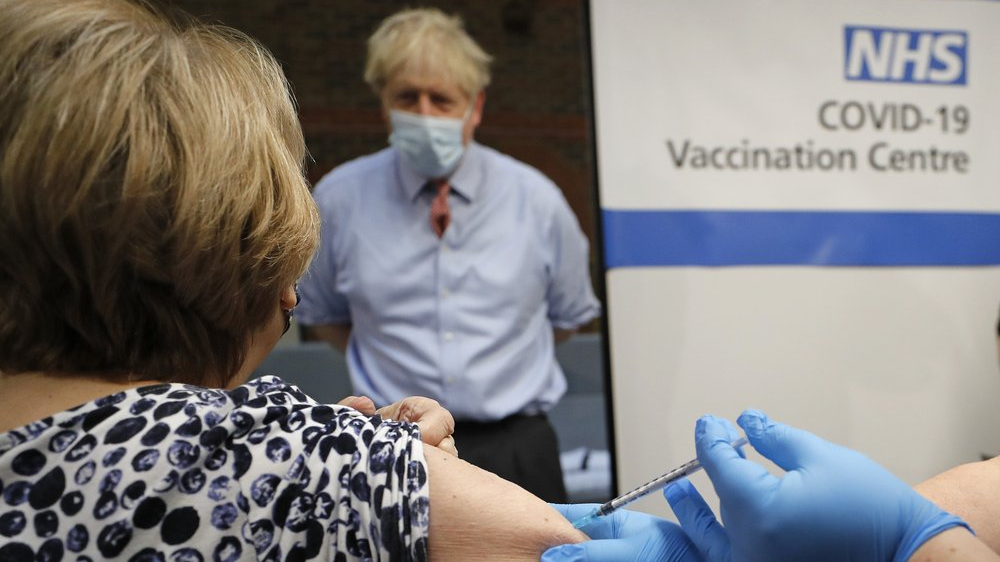 British Prime Minister Boris Johnson said 2.4 COVID-19 million vaccination shots had been administered so far in the United Kingdom.
"I think we've done 2 million people so far, or 2.4 million jabs," Johnson said as he visited a vaccination centre in southwestern England.
The National Health Service, he said, was doing an incredibly good job.
On Sunday, Britain's health secretary said every adult in the country will be offered a COVID-19 vaccine by the autumn as the U.K. ramps up its mass vaccination program amid a huge surge of infections and hospital admissions.