Biden to meet Putin amid heightened US-Russia tensions
WASHINGTON, June 10 (Xinhua) -- As U.S. President Joe Biden makes his first overseas trip since taking office, he is slated to meet with Russian President Vladimir Putin at a time of heightened tensions with Moscow.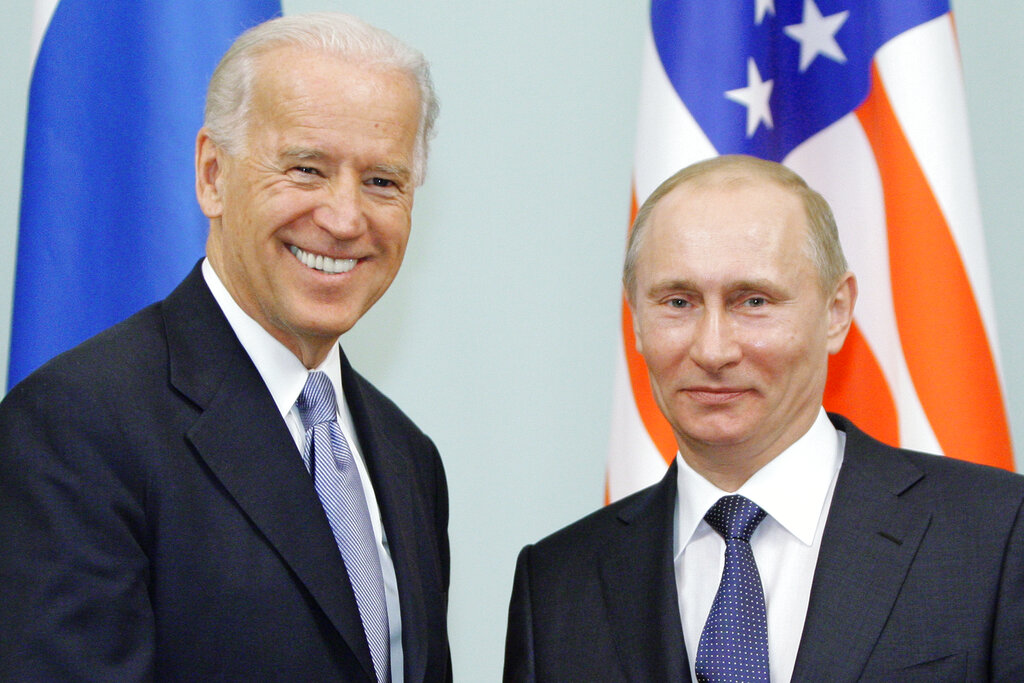 The White House billed the trip as a bid to shore up ties with European allies, after relations chilled under former President Donald Trump's administration.
But the main event, in the eyes of observers, media and pundits, will be the president's first in-person meeting with Putin, at a time of increased tensions between the two nations.
The summit with Russia comes just weeks after hackers, which Biden alleged are located in Russia but not backed by the Russian government, disabled the Colonial Pipeline -- a major pipeline bringing energy to millions of Americans. The pipeline said it paid the hackers 5 million U.S. dollars in ransom to get the major energy distributor online again.
For a few days, major cities including Washington DC experienced gas shortages and witnessed scenes of motorists waiting for hours for a few gallons of fuel, only to be told that it had run out.
The summit also comes as Russia's space chief on Monday threatened to pull out of the International Space Station Program (ISS) -- the biggest scientific research collaboration in space -- if Washington does not reverse its sanctions.
If the sanctions "are not lifted in the near future, the issue of Russia's withdrawal from the ISS will be the responsibility of the American partners," Roscosmos Director General Dmitry Rogozin said Monday, according to a translation into English by U.S. news outlet NBC.
Reflecting the heightened rhetoric on both sides in recent months, Biden said Russia faces "robust and meaningful" consequences if Moscow engages in what the U.S. president referred to as "harmful activities."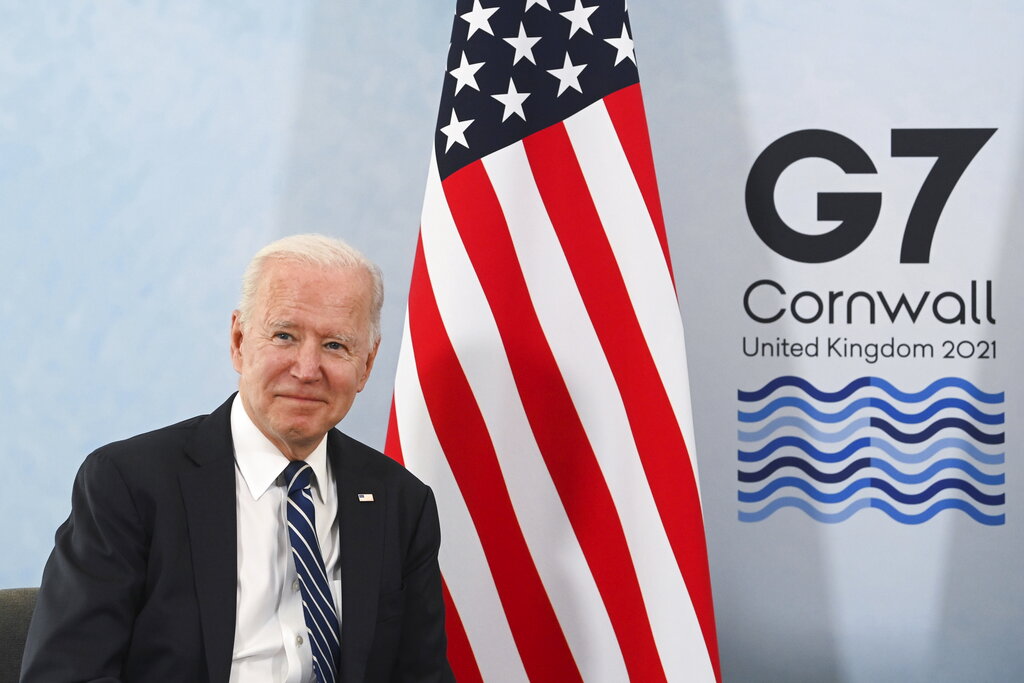 In a speech to U.S. troops on Wednesday, before embarking on his trip, Biden said the United States is "not seeking conflict with Russia."
"We want a stable and predictable relationship ... but I've been clear: The United States will respond in a robust and meaningful way if the Russian government engages in harmful activities."
Recent months saw Putin warn the West against crossing a "red line" with Moscow, adding that any such moves would result in an "asymmetrical, rapid and harsh" response.
The statement came in Putin's annual address on the state of the nation in April, and occurred as tensions ramped up with Western nations over Ukraine.
"Irresponsible" U.S. policy will lead to continued tensions in Ukraine, Russian Deputy Foreign Minister Sergei Ryabkov said on Tuesday.
Ryabkov made the remarks after Biden on Monday reaffirmed his support to Kiev in a call with his Ukrainian counterpart Volodymyr Zelensky, in a bid to reassure Ukraine ahead of the U.S.-Russia summit.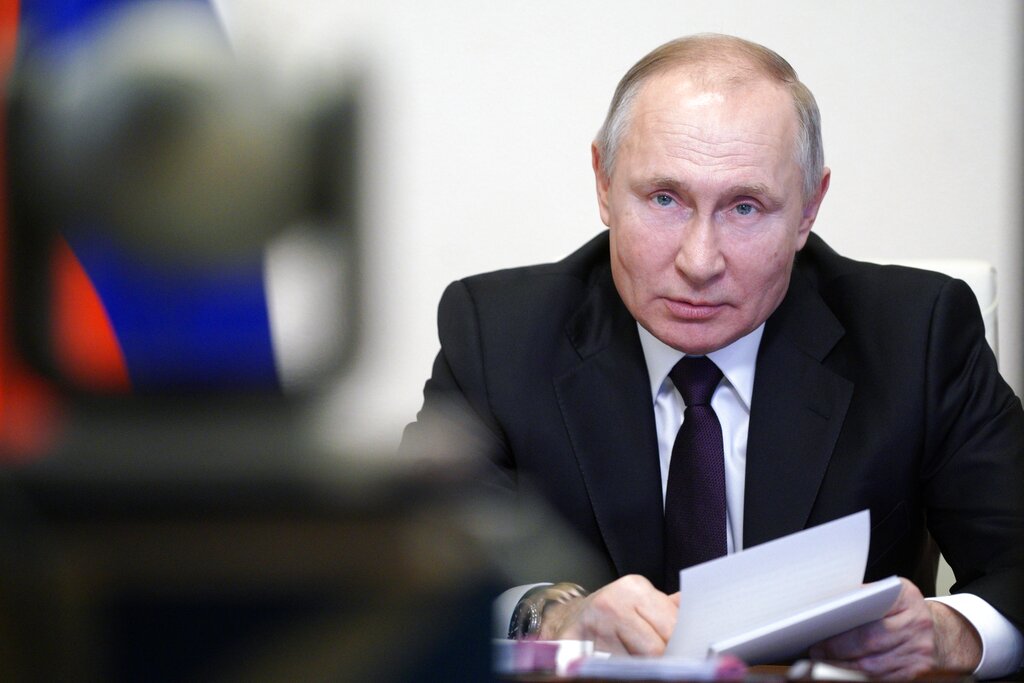 Putin will discuss the Ukrainian crisis with Biden in Geneva on June 16, he told reporters.
"Biden will hear a clear explanation from our side on why all appeals from Washington and European states were completely misdirected," the senior diplomat said.
Ryabkov believes that the United States has played a largely destructive role in the Ukrainian crisis and the Biden administration has shown no signs of changing its policy.
There may be a chance at productive talks if the United States rises above its own interests and focuses on what is best for solving the Ukrainian crisis, he said.
William Courtney, a retired U.S. ambassador and now an adjunct senior fellow of U.S. nonprofit global think tank RAND Corporation, told Xinhua the United States and Russia have "sharp differences" over a number of issues.
However, in the current tense diplomatic environment, high-level communication can be stabilizing, Courtney said, adding "this is reason enough for a summit."
"It is also possible that progress, even if modest, can be made on one or more issues," Courtney said.
One example is that reciprocal diplomatic expulsions have left the embassy of each country under-staffed. This harms important operations, in the case of the United States protection and welfare of Americans in Russia and of U.S. commercial interests there, Courtney said. Over a thousand U.S. companies currently operate in Russia.
Referring to Biden's statement that he wants "stable and predictable" ties with Russia, Courtney said the term may be the administration's way of conveying its desire to reduce military and other dangerous risks.
Douglas Paal, vice president for studies at the U.S. Carnegie Endowment for International Peace, told Xinhua that tensions between Washington and Moscow will persist in some areas, and as Ukraine and Russia manage their differences, there are opportunities for the United States to lower its guard.
But critics believe that simply holding a summit may not solve any major problems.
"I think meeting Putin is fine but that guarantees nothing, as previous summits between Putin and Bush, Obama, Trump have proven," Brookings Institution Senior Fellow Michael O'Hanlon told Xinhua, referring to in-person talks under the administrations of the previous three U.S. presidents.
"We need a new security vision for Europe that does not require bringing Ukraine or Georgia into NATO and does not make unilateral concessions to Moscow either," O'Hanlon said.