Over 1,000 police personnel in Indian state tested COVID-19 positive
MUMBAI, May 12 (Xinhua) -- Police personnel affected by COVID-19 in India's western state of Maharashtra has crossed the 1,000-mark with 221 fresh cases turning positive in the past 24 hours, according to a state police data released Tuesday.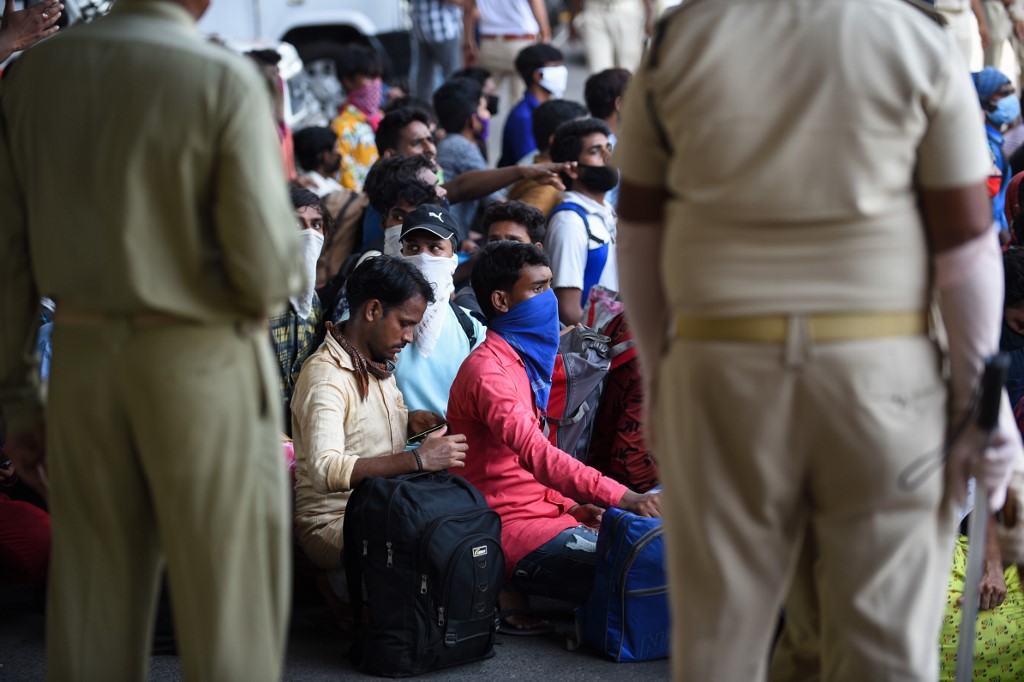 File photo by AFP
Of the 1,007 positive cases in the state so far, 113 personnel have recovered while seven have succumbed to the virus. Of the 887 active cases, 91 are police officers while 796 are cops in the western state, which has been leading state in the country with over 23,000 cases.
Spread over 307,713 sq-km, the second-most populous state and third-largest by area, Maharashtra with a population of 114 million has a police strength of 200,000 including constables and officers, of which 45,000 personnel work in its political capital of Mumbai city.
In a video conference meeting on Monday held with Indian Prime Minister Narendra Modi, Maharashtra's Chief Minister Uddhav Thackeray sought more support from the federal government.