Australia, New Zealand to discuss travel 'bubble'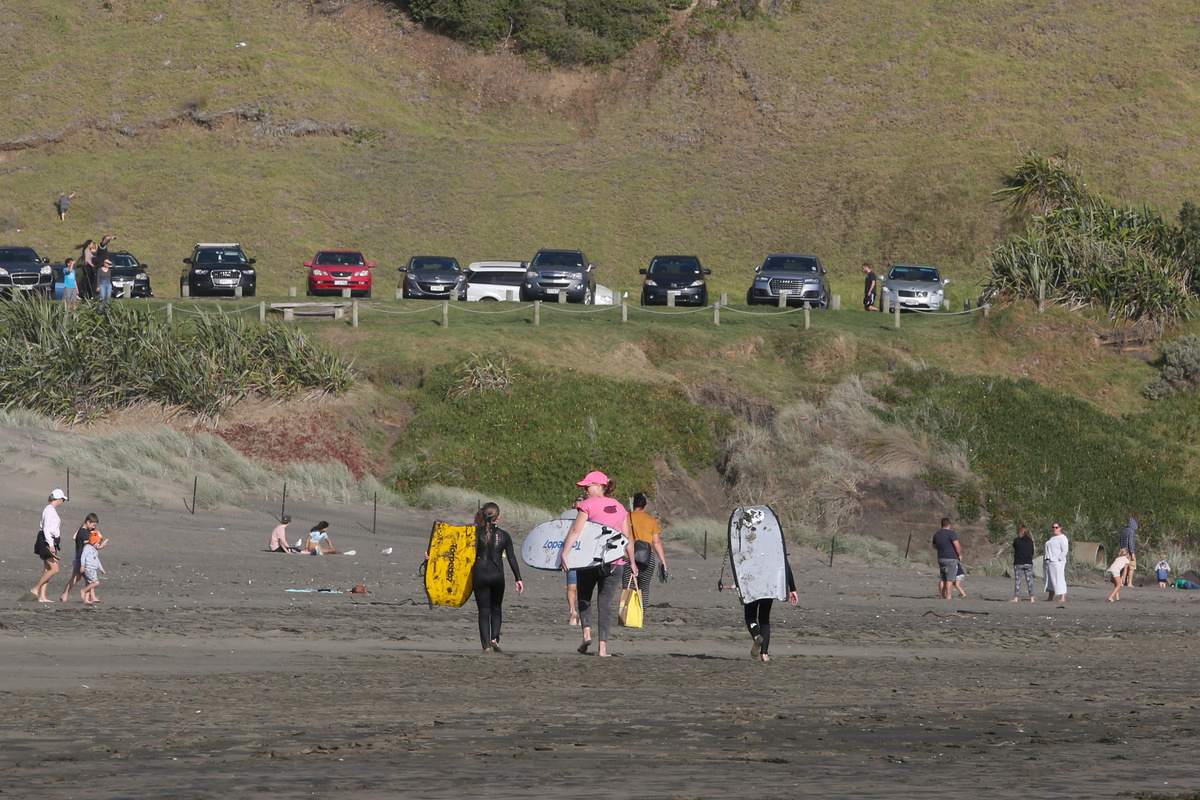 People enjoy Muriwai Beach in the wake of New Zealand easing strict regulations implemented to curb the spread of the coronavirus disease (COVID-19) near Auckland, New Zealand, April 28, 2020. (Photo: Agencies)
New Zealand Prime Minister Jacinda Ardern has been invited to attend the National Cabinet meeting of Australia remotely on Tuesday to ramp-up negotiations on a "travel bubble" between the two countries, local media reported here Monday.
Australia's National Cabinet, which is comprised of Prime Minister Scott Morrison and state and territory leaders, is set to meet on Tuesday and again on Friday to discuss easing coronavirus restrictions.
The bubble would enable international travel between Australia and New Zealand possibly later this year, providing a boost for the tourism industry.
As at local time 3:00 pm on May 3, a total of 6,801 cases of COVID-19 have been reported in Australia, including 95 deaths and 5,817 have been reported as recovered from COVID-19.
Over the past week, there has been an average of 13 new cases reported each day, according to the Department of Health.
The Australian Capital Territory (ACT) has recorded one new case on Monday, its first in recent days.
According to data released by the Australian Bureau of Statistics (ABS) on Monday 72 percent of Australian businesses reported that reduced cash flow as a result of the pandemic would impact their operations over the next two months.
More than 40 percent expect a reduced ability to pay operating expenses and 69 percent will be affected by reduced demand for goods and services.