Mexico, US agree to create task force to fight human trafficking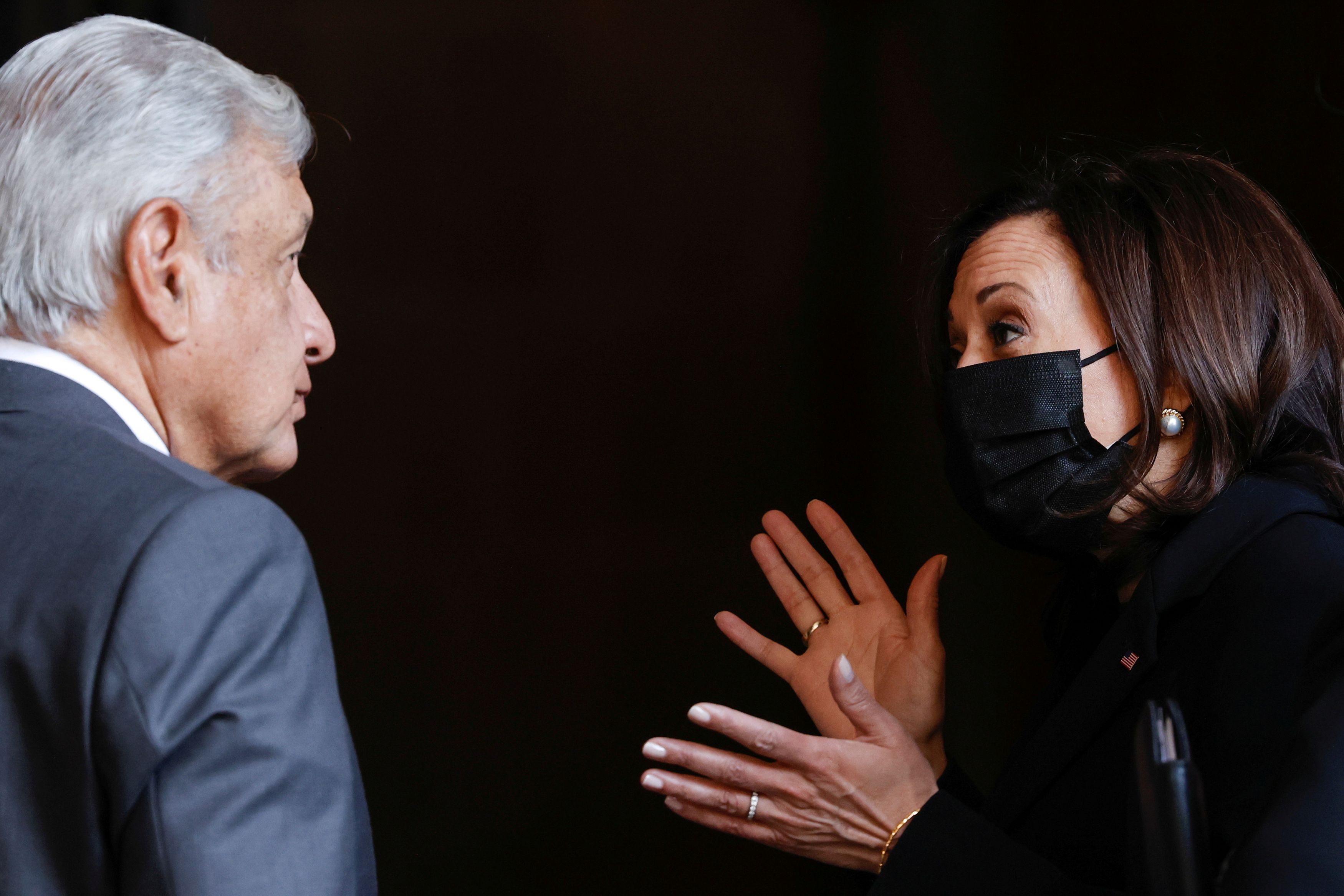 MEXICO CITY, June 8 (Xinhua) -- Mexico and the United States agreed Tuesday to form a special task force to combat human trafficking, during a meeting between Mexican President Andres Manuel Lopez Obrador and visiting U.S. Vice President Kamala Harris.
The task force will share information and intelligence, with the purpose of dismantling criminal rings involved in human trafficking in Mexican territory, Mexico's presidency said in a statement.
"The meeting of the two delegations served as a framework for the governments to reiterate their conviction and priority on protecting human rights," the Mexican government said.
"They also agreed to hold a high-level meeting on security cooperation, with the date yet to be defined," it added.
Harris arrived in Mexico on Monday night from Guatemala, as part of her first official trip abroad since U.S. President Joe Biden's administration took office on Jan. 20.
Harris met with Lopez Obrador and other officials at the National Palace in Mexico City, shortly after both countries signed a memorandum of understanding to promote development in Central America's Northern Triangle to curb migration north from Guatemala, Honduras and El Salvador.
According to the president's office, both countries reinforced their vision of "a bilateral relationship based on mutual respect and cooperation," to jointly tackle binational and regional challenges.
According to Mexican authorities, minors especially are "prey" for human traffickers who profit from irregular migration.
Both countries also reaffirmed their commitment to making progress in a coordinated and joint manner against COVID-19, and to promoting the region's economy through the United States-Mexico-Canada Agreement (USMCA) on free trade.