1 killed, 16 injured after under-construction building collapses in SW Cambodia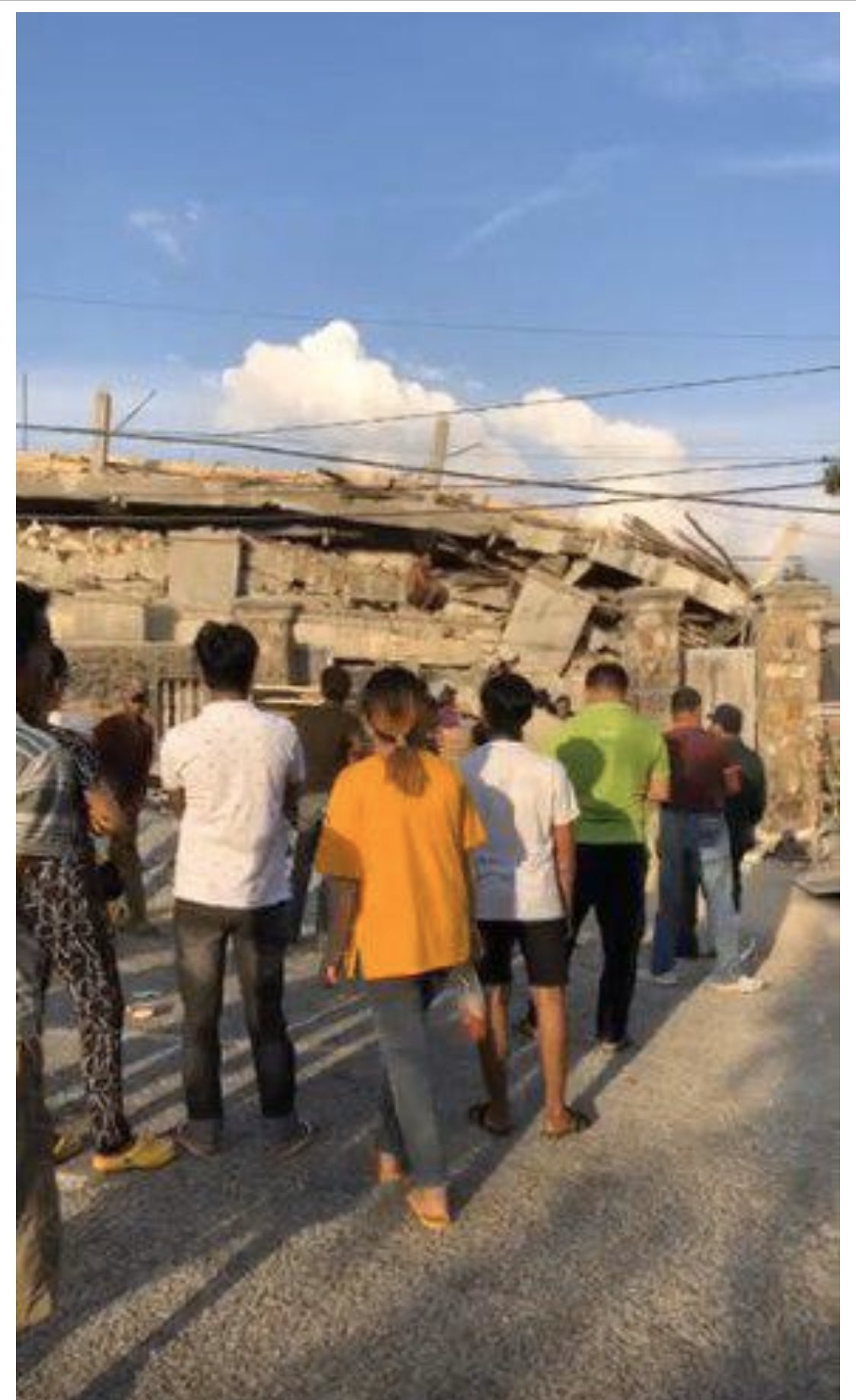 Photo: Twitter account of Noan Sereiboth
PHNOM PENH, Jan. 3 (Xinhua) -- One Cambodian woman died and 16 others were injured after an under construction building collapsed in southwest Cambodia's Kep province on Friday, a provincial spokesman said.
"As of 7:00 p.m. local time, 17 people were pulled out of the debris of the collapsed building, but one died minutes after being sent to the hospital," Kep Provincial Information Department director and spokesman Ros Udong told Xinhua.
He said the rescue was still going on as witnesses reportedly said that between 20 and 30 people were in the six-floor guesthouse building when it collapsed.
The accident occurred at around 4:30 p.m. local time at an under-construction building in Kep city, he said, adding that the building collapsed when workers were constructing the seventh floor slap.
Cambodian Prime Minister Samdech Techo Hun Sen wrote on his Facebook page that he will fly to the collapsed site as soon as possible to lead the rescue operation.
Photos and video clips released by local media showed the concrete building collapsed almost to the ground, and excavators were used to remove the rubbles, as victims were seen pulled out of the debris alive and carried to a waiting ambulance.