Pompeo: Sunday gunfire exchange at Korean DMZ likely 'accidental'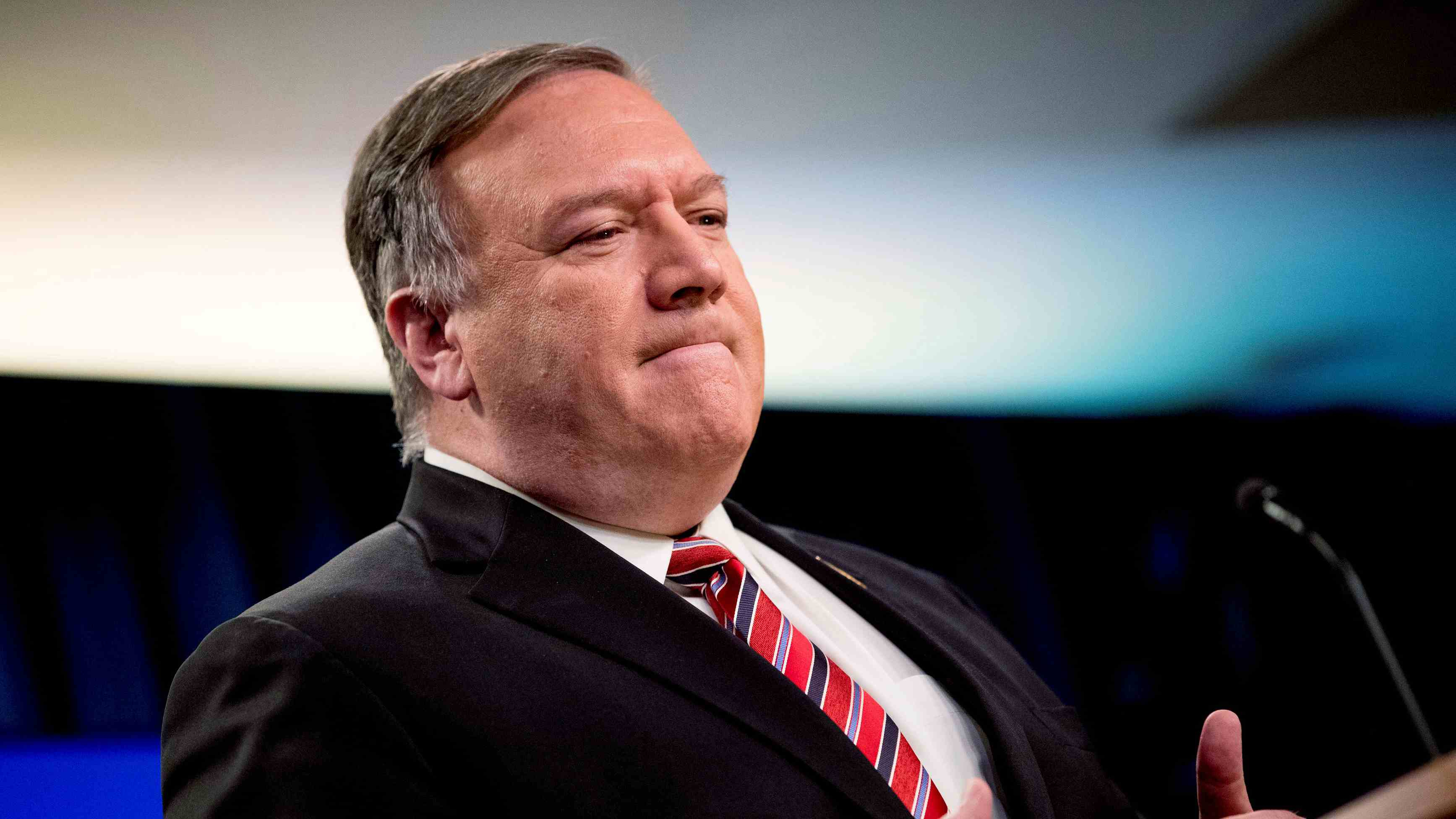 US Secretary of State Mike Pompeo pauses while speaking at a news conference at the State Department, in Washington, US, April 29, 2020. (Photo: Agencies)
Secretary of State of the United States Mike Pompeo said the Sunday gunfire exchange at the inter-Korean border is considered "accidental," while refusing giving details on DPRK leader's recent public disappearance.
"We think those were accidental. South Koreans did return fire. So far as we can tell, there was no loss of life on either side," he said in an interview with ABC News' "This Week" on Sunday.
On Sunday morning, multiple gunshots fired from the Democratic People's Republic of Korea (DPRK) hit a Republic of Korea (ROK) guard post inside the demilitarized zone (DMZ), the ROK's Yonhap News Agency reported.
The ROK responded by firing two shots toward the DPRK and issued broadcast warnings, the ROK's Joint Chiefs of Staff (JCS) said in an statement, adding that no casualties or damage to ROK facilities were reported.
The incident took place the day followed the disappearance of DPRK leader Kim Jong Un in the public view for 20 days. He was reported by the state news agency KCNA on Saturday with images and video footage showing Kim attending a ribbon-cutting ceremony of a fertilizer plant in Sunchon, South Pyongan Province.
"There's not much that I can share with you about what we knew about Chairman Kim's activities during that time. We don't know why he chose to miss that moment," he said, referring to a no-show of the DPRK leader on the April 15 birth anniversary of DPRK's founder Kim Il Sung.
The gunfire exchange is the first one in the years between the DPRK and the ROK, which a Seoul official said "did not appear to be intentional" according to the Yonhap. However, the ROK military authorities noted that it still breached a 2018 inter-Korean military pact for promoting border peace.
Yonhap said that ROK called for an explanation of the incident but the DPRK has not responded yet.
"We've not received any response from the North Korean side," ROK Defense Ministry spokesperson Choi Hyun-soo told a regular briefing, according to the Yonhap.
On other issues, the U.S. diplomat also expressed concerns that the recent tension at the inter-Korean border could potentially undermine the administration's efforts in resuming denuclearization talks with the DPRK.
"Our mission has remained the same, to convince the North Koreans to give up their nuclear weapons, to verify the same, and to then create a brighter future for the North Korean people," Pompeo said.
"That's been something President [Donald] Trump's been focused on since the beginning of his time in office and something we'll continue to work on," added the top diplomat.