US military recovers two bodies from crashed warplane in Afghanistan
People's Daily app
1580234041000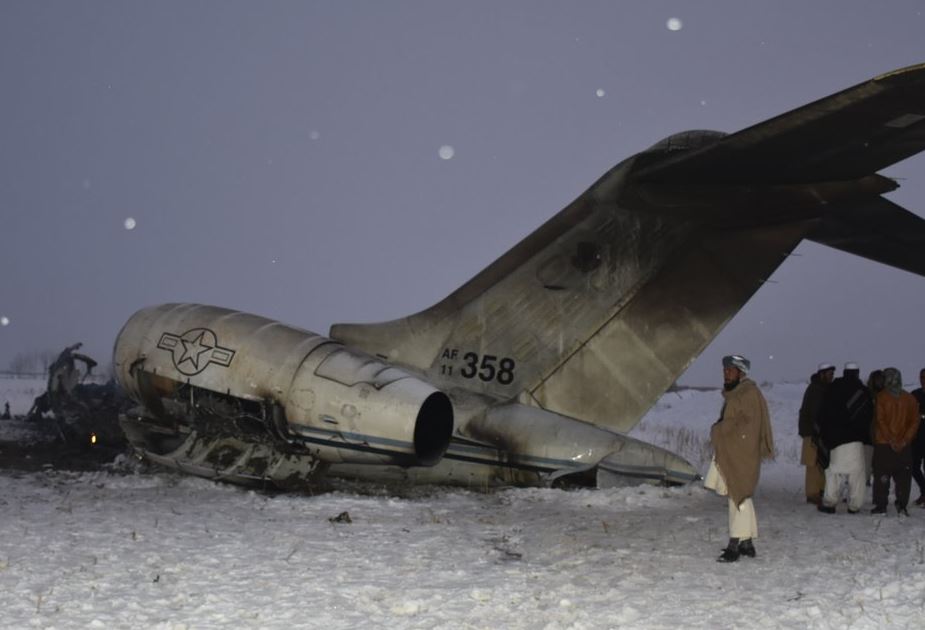 Wreckage of a US military aircraft that crashed in Ghazni province, Afghanistan, on Monday, Jan. 27, 2020. (Photo: AP)

Washington (People's Daily) – American forces reached the wreckage of a US Air Force jet in Afghanistan Tuesday to recover the bodies of two crewmen, according to a report by CBS News.
US officials said the pilot of the Bombardier E-11A declared an in-flight emergency shortly before the crash on Monday.

US Air Force helicopters were finally able to reach the crash site to retrieve the remains of two US service members.

According to the Associated Press, the bodies of two US service members have been recovered and that they "were the only two people aboard the Air Force E-11A electronic surveillance aircraft when it went down."

According to Fox News, a US defense official says that the American recovery team met no Taliban resistance in reaching the crash site and said there is no indication that the plane was downed by hostile action.

It remained unclear what brought the high-tech aircraft down in Taliban territory the previous day.