West attempts to incite Ukraine to provocate Russia: Lavrov
MOSCOW, Jan. 26 (Xinhua) -- Western countries are attempting to push Ukraine to carry out direct provocations against Russia, Russian Foreign Minister Sergei Lavrov said Wednesday.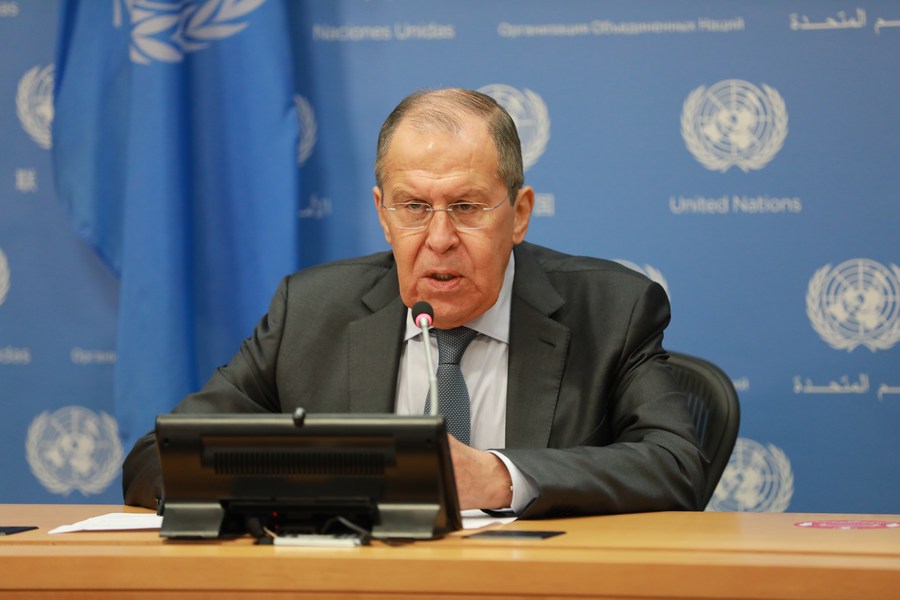 The West wants Kiev to launch a military operation in the insurgent Donbass region or completely abandon the 2015 Minsk agreements on the Ukrainian crisis, Lavrov said in an address to the State Duma or the lower house of Russia's parliament.
"The United States and its European allies, who have completely forgotten the culture of diplomacy, are redoubling their efforts to contain our country," he said.
The Western countries are stepping up military maneuvers near the Russian borders, drawing Ukraine into the orbit of the North Atlantic Treaty Organization, and supplying it with lethal weapons, Lavrov noted.
He told lawmakers that Russia will continue to suppress Western attempts to involve Russia in the intra-Ukrainian conflict and shift the blame to Moscow for the lack of progress in the settlement of the crisis.
When asked about the possibility of more Western sanctions, he said that Russia is "ready for any development of events."