Trump says governors free to decide on reopening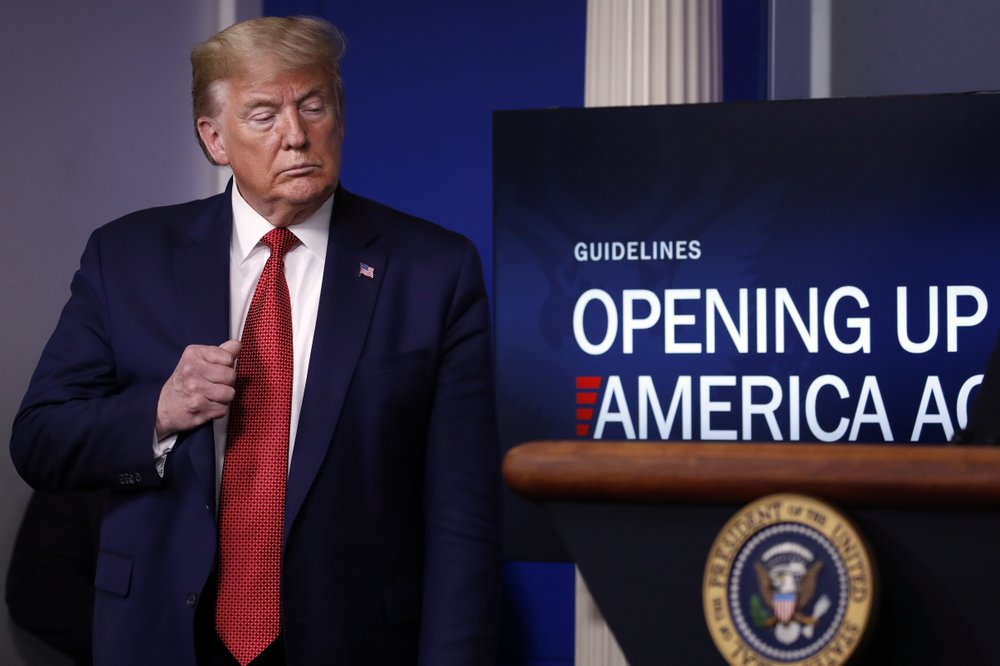 US President Donald Trump listens during a briefing about the coronavirus in the James Brady Press Briefing Room of the White House, Thursday, April 16, 2020, in Washington. (Photo: AP)
US President Donald Trump said Thursday his new guidelines for states to restore normal activity offers governors "freedom" to act as they see fit.
Trump called his phased approach for states to begin returning to semblance of normalcy a "science-based approach."
The new guidelines ease restrictions in areas with low transmission of the coronavirus, while holding the line in harder-hit locations.
Earlier this week, Trump he said he had "total" authority to reopen the economy. But he told governors Thursday he'll leave it up to them to "call the shots" in their states. Trump also called on governors to coordinate by region as they work on relaxing social distancing rules. States in the Northeast, West and Midwest have already formed pacts to coordinate their efforts to restart economic activity.