Shallow 5.9 earthquake hits northwestern Iran: USGS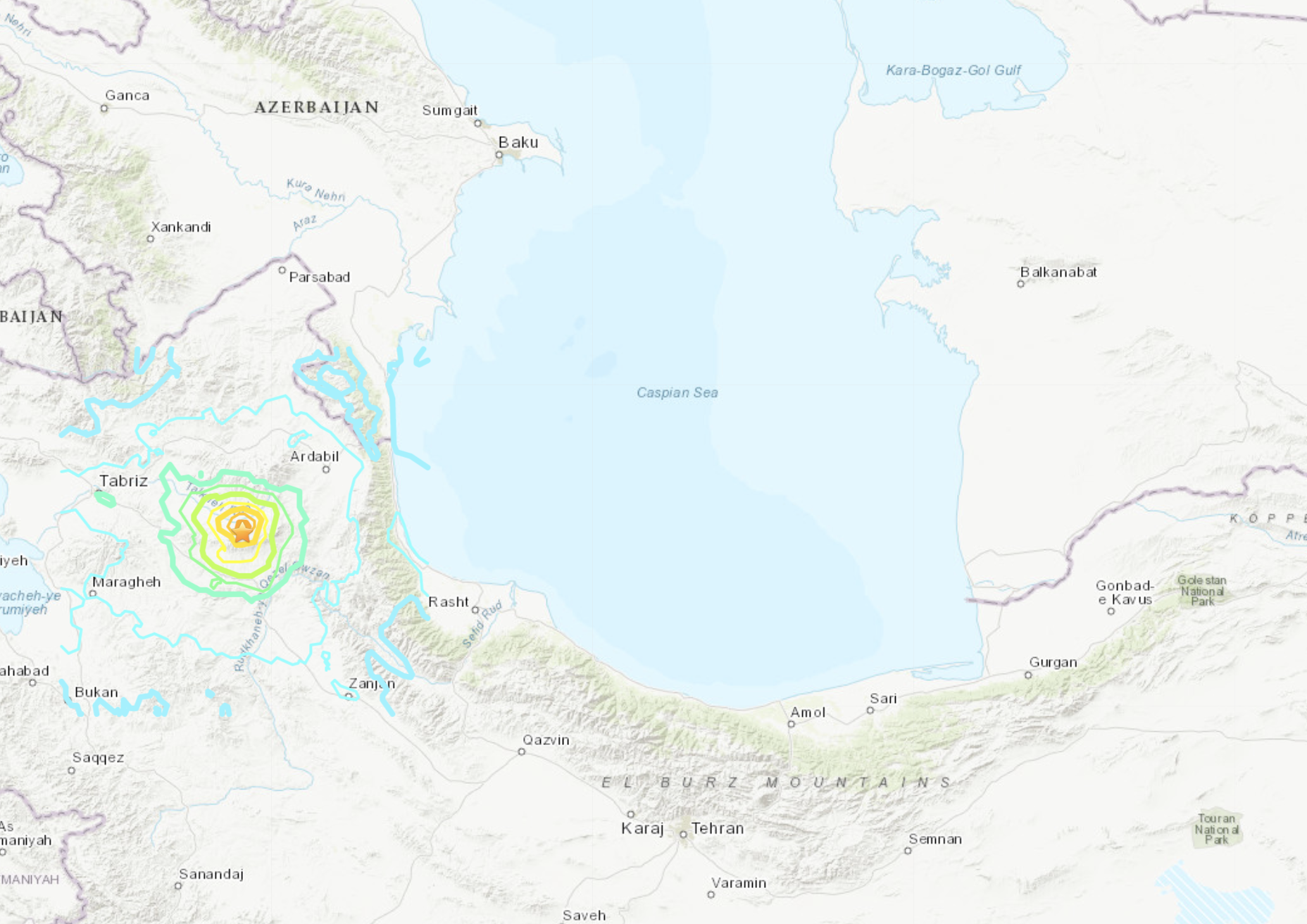 Graphic: USGS
A shallow 5.9-magnitude earthquake struck northwestern Iran early Friday, the United States Geological Survey (USGS) said.
The quake struck around 60 kilometers (35 miles) from the town of Hastrud, in East Azerbaijan Province, shortly before 2.30am (2300 GMT).
The USGS issued an alert warning that "significant casualties are likely and the disaster is potentially widespread".
Iran sits where two major tectonic plates meet and sees frequent seismic activity.