The latest: COVID-19 outbreak worldwide (Updated October 15)
People's Daily app
1602760555000
Globally, as of 7 pm BJT on Thursday, there have been 38,202,956 confirmed cases of coronavirus, including 1,087,069 deaths, reported the World Health Organization.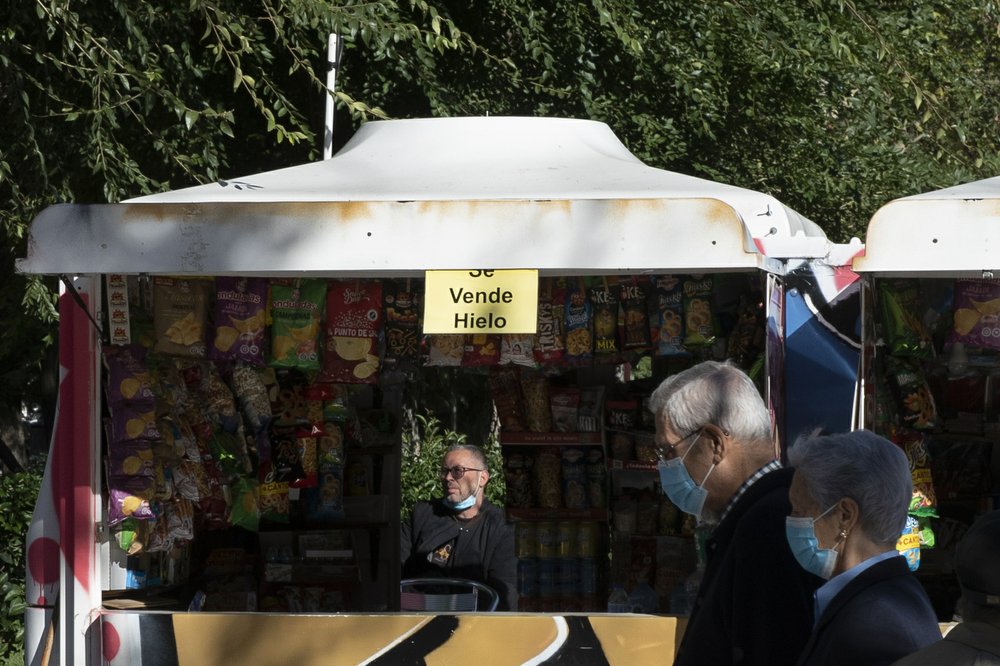 Current status (data as of 6:30 pm BJT, October 15):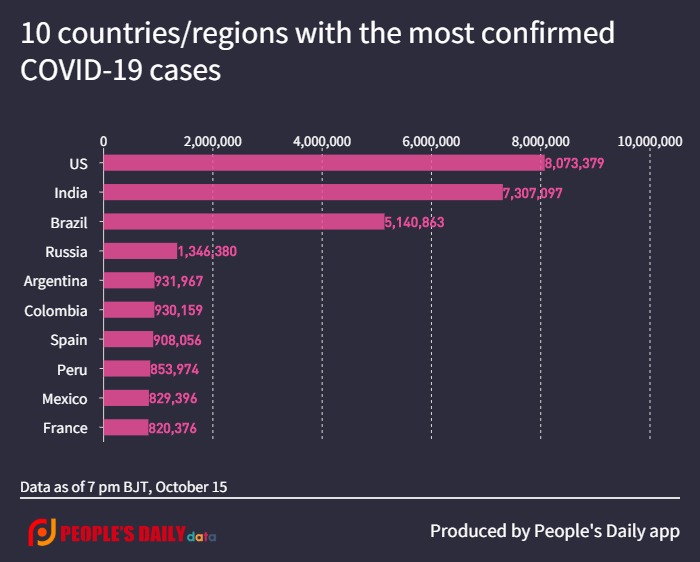 The outbreak has now claimed 220,970 lives in the US, the most of any country, with a total of 8,073,379 infections, according to a tally by the 1Point3Acres virus tracker as of 7 pm BJT on Thursday.
India has confirmed a total of 7,307,097 COVID-19 cases, raising the number of deaths to 111,266.
Confirmed cases of COVID-19 in Brazil have increased to 5,140,863 with 151,747 deaths, Johns Hopkins reported.
Russia has confirmed 1,346,380 cases of COVID-19, with the number of deaths at 23,350.
A total of 931,967 people in Argentina have tested positive for COVID-19, with the death toll at 24,921.
Colombia's confirmed cases have increased to 930,159, with the number of deaths at 28,306, according to the JHU virus tracker.
The coronavirus pandemic has claimed 33,413 lives in Spain, bringing the total number of infections to 908,056.
Peru has reported 853,974 COVID-19 cases and 33,419 deaths from the virus so far.
It is followed by Mexico with 84,898 deaths from 829,396 infections.
France has recorded 820,376 confirmed cases and 33,058 deaths.