Foreign sailors kidnapped by pirates off Cameroon's coast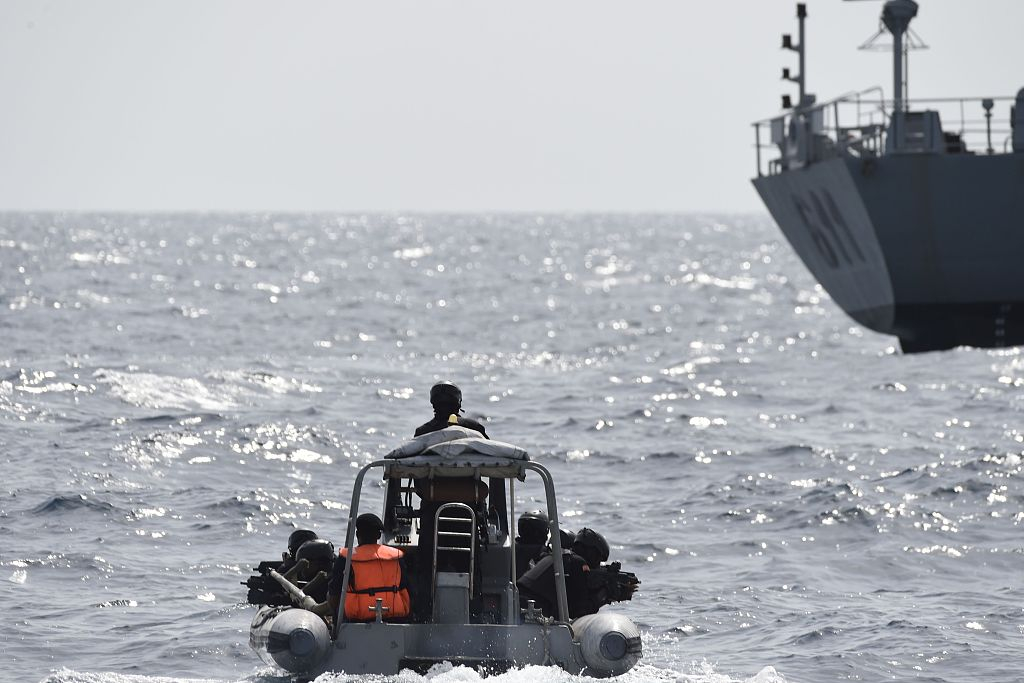 Nigerian special forces sail to intercept pirates during a joint exercise between Nigerian and Moroccan naval personnel as part of Obangame Express, a multinational maritime exercise involving 33 countries off the coast of Lagos on March 20, 2019. (Photo: VCG)
Armed pirates kidnapped an unknown number of foreign sailors off the southern Cameroonian port city of Douala on Thursday morning, an official of the major port of Douala said on Friday.
The sailors were aboard a vessel in the Gulf of Guinea when the pirates attacked them. The specific number and nationality of those who have been kidnapped are still unknown.
The attackers "are likely Nigerian pirates" known to haunt the Gulf of Guinea, the official said.