The latest: COVID-19 outbreak worldwide (Updated September 23)
People's Daily app
1600852615000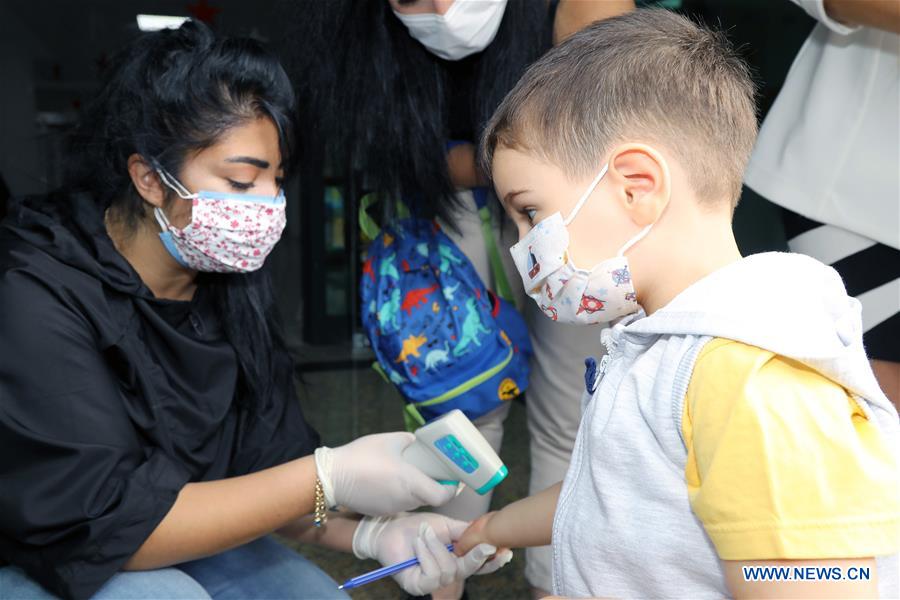 A boy wearing a mask gets his body temperature checked at a daycare center in Ankara, Turkey on Sept. 22, 2020. (File photo: Xinhua)

The total number of deaths from the COVID-19 pandemic worldwide has increased to 970,949 with the global confirmed cases reaching 31,606,979 as of 5 pm BJT on Wednesday, according to a tally by Johns Hopkins University (JHU).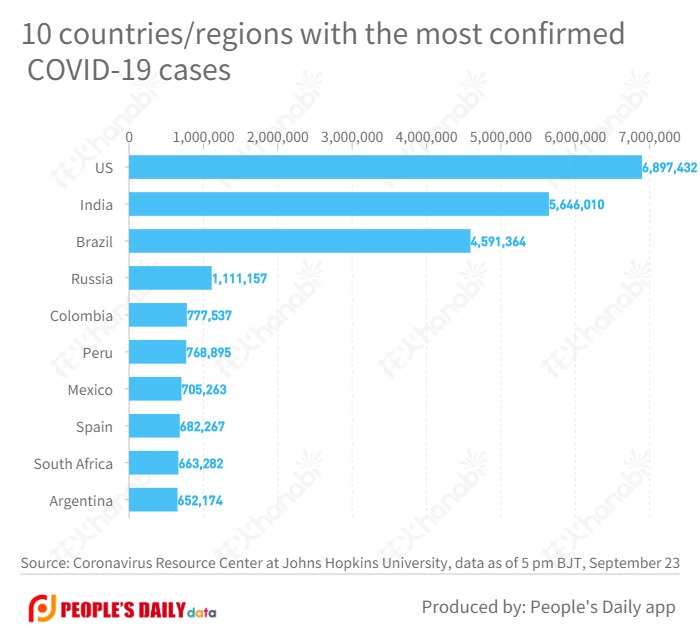 Current situation (data as of 5 pm BJT, September 23):
China's General Administration of Customs on Wednesday announced emergency precautionary measures against a Norwegian aquatic product maker after a sample of an imported frozen seafood package tested positive for the novel coronavirus.
US President Donald Trump on Tuesday called the U.S. hitting 200,000 deaths from COVID-19 "a shame," alleging that things could have been worse.
The number of confirmed COVID-19 cases in India rose to 5,646,010 Wednesday morning, India's health ministry said.
Argentina reported a record daily increase of 470 in COVID-19 deaths, taking the death toll to 13,952, the Health Ministry said Tuesday.
Germany's COVID-19 cases rose by 1,769 to 275,927 over the past 24 hours, the Robert Koch Institute (RKI) for infectious diseases said on Wednesday.
The Afghan Ministry of Public Health on Wednesday confirmed 49 new COVID-19 cases, bringing the total number of patients in the country to 39,145, including 5,089 active cases.