Enhanced media cooperation between China and ASEAN
People's Daily app
1563926053000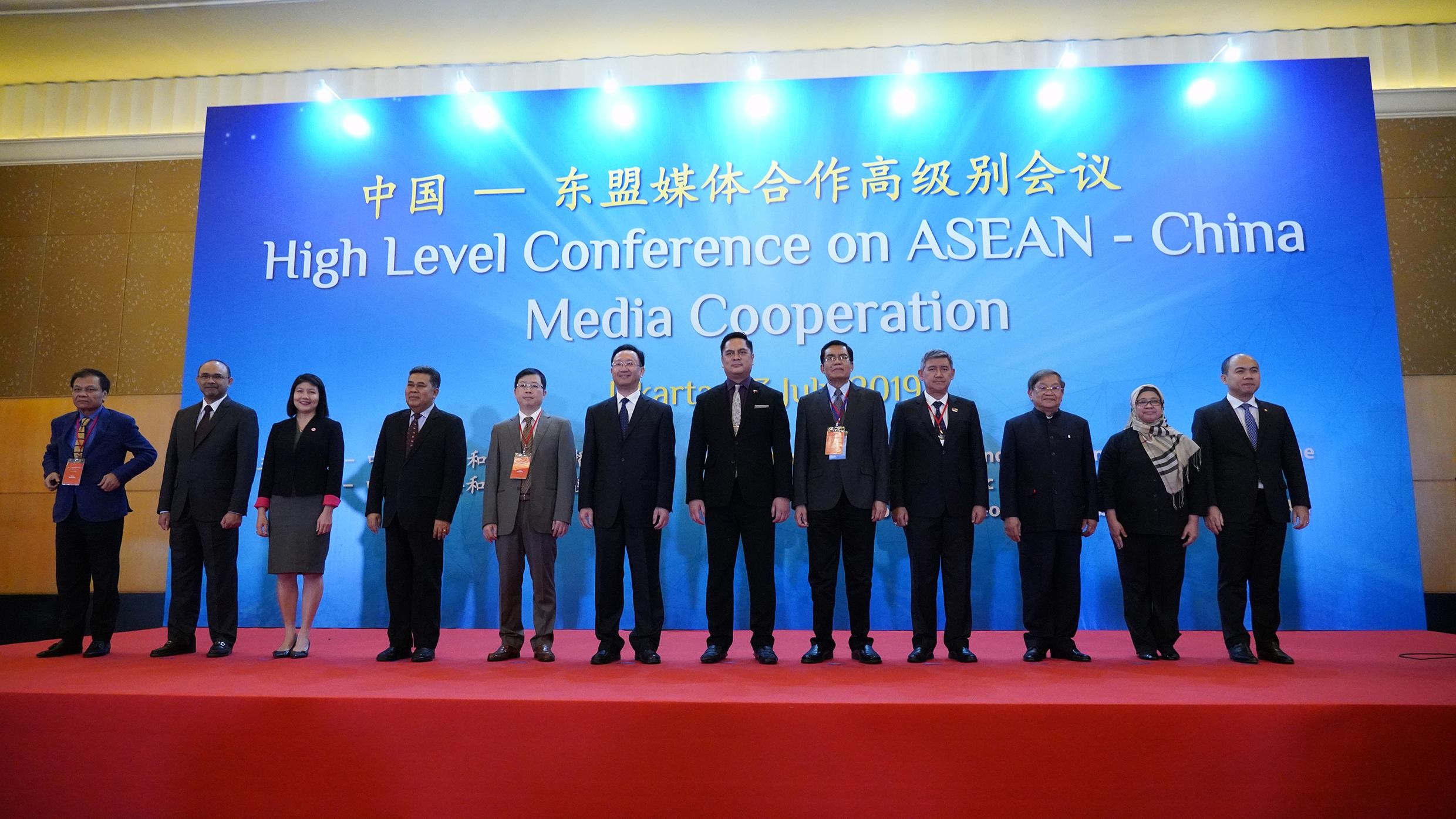 Group picture of the High-Level Conference on ASEAN-China Media Cooperation on Tuesday, July 23, 2019 in Jakarta, Indonesia. (Photo: People's Daily)
Bangkok (People's Daily) – A high-level conference on ASEAN-China media cooperation was held in Jakarta on Tuesday, seeking to further strengthen cooperation in combating disinformation and deepen mutual understanding and trust in the region.
The Philippines Presidential Communications Operations Office (PCOO) Secretary Martin Andanar, who co-chairs the conference with China, said that the meeting would promote not only a closer ASEAN-China community, but also an environment free of fake news.

"We shall continue our endeavors to bring out what is real, what is truthful. We will fight fake news," Andanar said in his meeting with National Radio and Television Administration Vice Minister Fan Wei Ping before the conference.

"We can continue our cooperation in the areas of telling true stories," Andanar said, noting that it may be in the form of information-sharing, workshops, seminars, and personnel exchanges, among others.

Andanar opened the conference meeting with Fan, expressing ASEAN and China's gratitude in both sides' support in promoting the convergence of media in the region.

"We look forward not only to stronger regional media cooperation but also to a deeper level of trust and understanding. The ASEAN-China partnership has been mutually beneficial as both sides learn from each other's experiences and best practices," Andanar said.

The agenda of the meeting included the presentation of the draft joint statement on strengthening media exchanges and cooperation between ASEAN and China, and the presentation of the Five-Year Plan for ASEAN-China audio-visual communications cooperation 2020-2024.

Tomorrow, July 24, 2019, the Philippines will participate in the ASEAN-China high-level media forum, which seeks to gather information/media officials and representatives from ASEAN and China to discuss possible areas of cooperation in the media industry in the digital age.