Putin gives Europe two options: pay in rubles or no Russian gas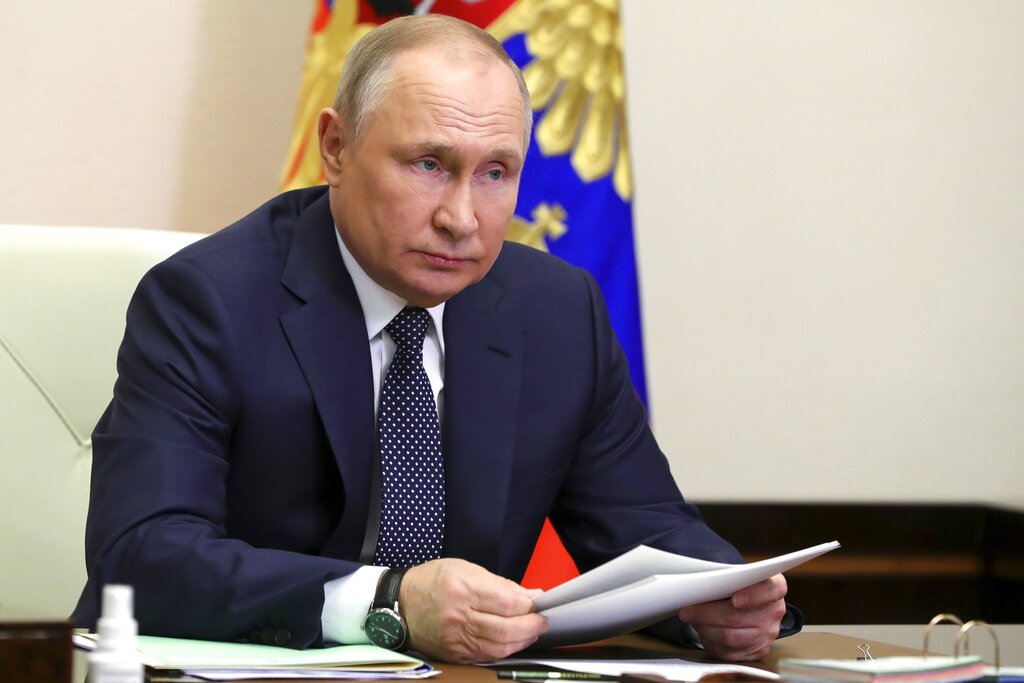 President Vladimir Putin signed a decree on Thursday demanding "unfriendly" countries either pay for Russian gas in rubles or face the consequences of being cut off, a move that has prompted European nations to make emergency plans as they firmly reject paying in the Russian currency.
"Today I signed a decree ... To purchase Russian natural gas, they must open ruble accounts in Russian banks. It is these accounts that will be used to pay for the gas supplies, starting April 1," Putin told a government meeting.
Russian gas accounts for around 40 percent of European supplies. If payments are made in rubles, the Kremlin could shore up its faltering currency amid Western restrictions on access to its foreign exchange reserves.
The European Union has retained deliveries from Moscow after the United States banned the import of Russian oil and gas.
The demands, however, have again been rejected by Germany and France, who said it was an unacceptable breach of the contracts and amounted to "blackmail." That leaves Europe facing the prospect of losing more than a third of its gas supplies, with Germany already activating an emergency plan that could lead to gas rationing.
German Economy Minister Robert Habeck said that Germany was prepared for all scenarios, including a stoppage of Russian gas flows to Europe. "It is important for us not to give a signal that we will be blackmailed by Putin."
Italy said it was in contact with its European partners to give a firm response to Russia, adding its own gas reserves would allow economic activity to continue even in the event of disruptions.
According to Thursday's decree, all payments would be handled by Russia's Gazprombank, a subsidiary of state energy giant Gazprom. Buyers will transfer payments into a Gazprombank account in foreign currency, which the bank will then convert into rubles and transfer into the buyer's ruble account.
"If such payments are not made, we will consider this a default on the part of buyers responsible for all the ensuing consequences. No one sells us anything for free, and we are not going to do charity either," Putin said.
His decision to enforce ruble payments has boosted the Russian currency, which fell to historic lows after February 24. The ruble has since recovered much lost ground.
Western countries use the financial system as a weapon and their companies refuse to fulfill contracts with Russian entities and individuals, Putin said.
When Russian assets in U.S. dollars and euros are frozen, it makes no sense to use the currencies of Western countries, he noted.
The president called the transfer of payments for Russian gas to rubles "an important step towards strengthening our financial and economic sovereignty."