The latest: COVID-19 outbreak worldwide (Updated May 19)
People's Daily app
1621388746000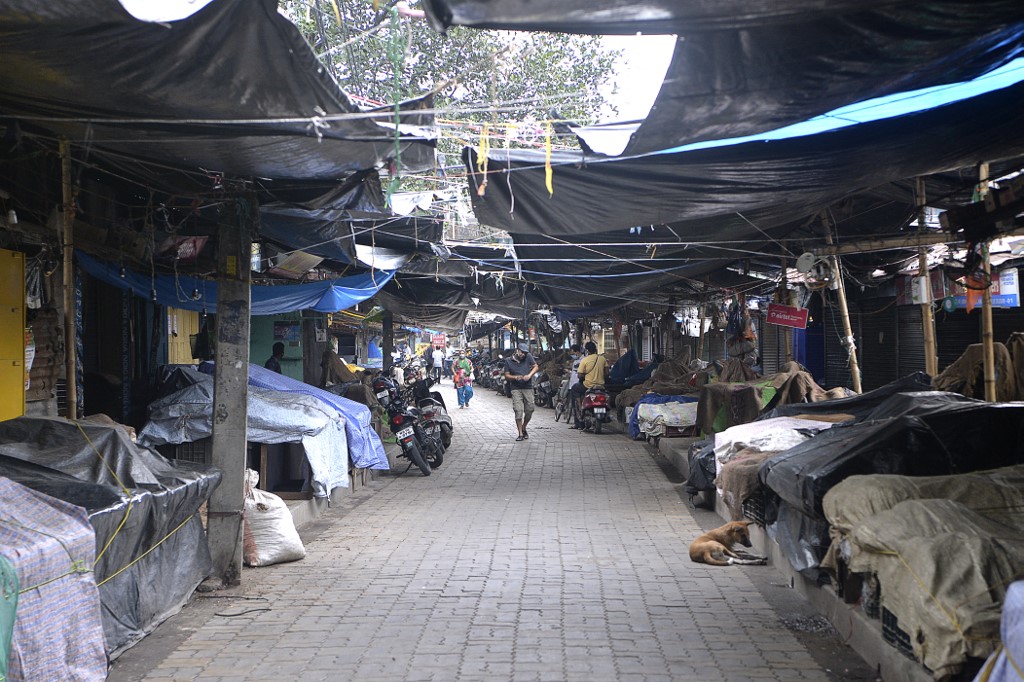 The total number of deaths from the COVID-19 pandemic worldwide has increased to 3,398,982 with the global confirmed cases reaching 163,945,502 as of 9:30 am BJT on Wednesday, according to a tally by Johns Hopkins University.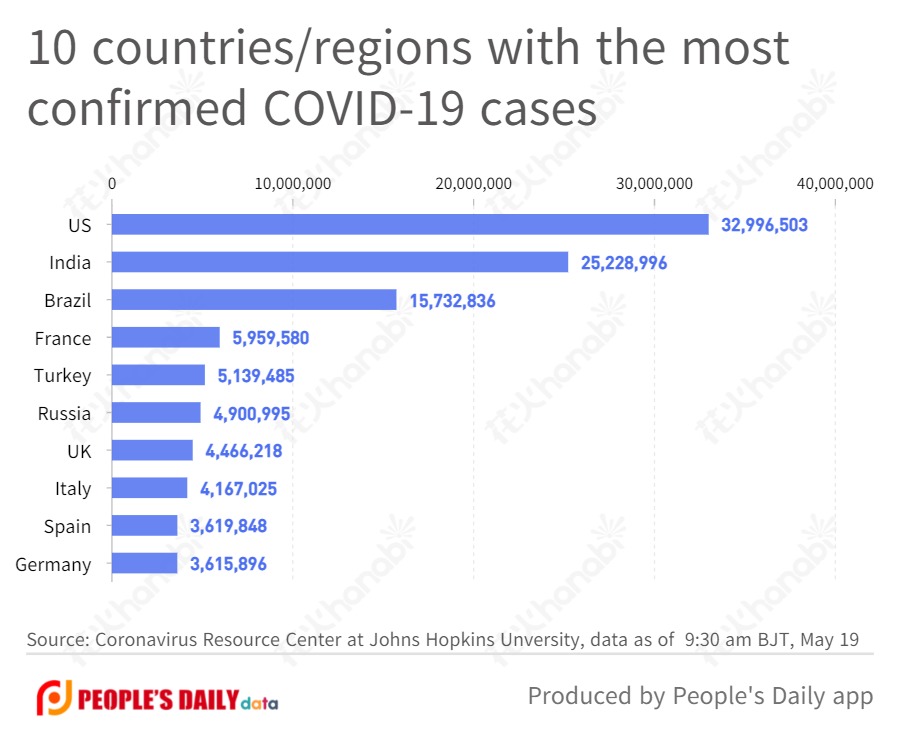 Current status (data as of 9:30 am BJT, May 19):
Mexico and the United States are discussing relaxing curbs on non-essential land border crossings from June 22, depending on the spread of COVID-19 and the number of people vaccinated in both countries, Mexico's Foreign Ministry said on Tuesday.
A nurse who looked after UK Prime Minister Boris Johnson in a hospital intensive care ward as he battled COVID-19 is leaving her job, with a newspaper saying she had become frustrated with his government's treatment of healthcare workers.
The coronavirus vaccines authorized in the United States are effective at combating the strain that is currently ravaging India, US infectious diseases expert Anthony Fauci told a White House briefing on Tuesday.
The Canada-US border agreement restricting non-essential travel is expected to extend another month to June 21 amid the third wave of COVID-19, CTV reported Tuesday afternoon.
North Macedonia President Stevo Pendarovski received his first shot of China's Sinopharm COVID-19 vaccine at a vaccination center in the city of Kumanovo on Tuesday.