US mayor claims to have contracted COVID-19 in November
People's Daily app
1588684333000
Michael Melham, the mayor of Belleville, New Jersey, suspects that he was infected with COVID-19 last November, after testing positive for coronavirus antibodies on April 30.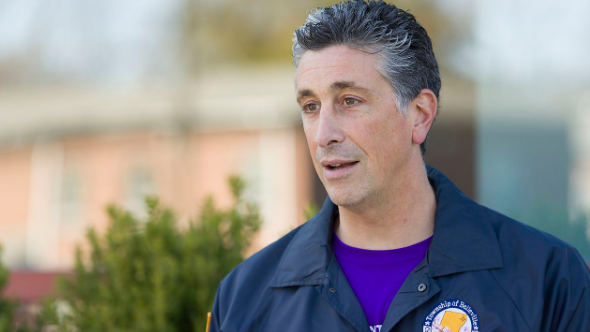 (Photo: A screenshot of Belleville Mayor Michael Melham on nj.com website.)
According to media reports, Melham recalled that he fell sick when he returned from Atlantic City in November 2019, where he attended the New Jersey League of Municipalities Conference. He had a series of coronavirus-like symptoms, including high fever, chills, and hallucinations, and said he "had never been sicker in his entire life."
The mayor's uncorroborated claim surprised many, as the first known confirmed case of the coronavirus in the United States was reported in January.
Melham stressed that the antibodies in his body have been around for a long time and he has had no trips outside the US over the past few months.
Melham also urged those who have recovered from the virus and tested positive for antibodies to donate their plasma, which can be used to treat critically-ill patients of COVID-19.
So far, both the New Jersey Department of Health and Gov. Phil Murphy haven't made any comments on his claim.