Ukraine's COVID-19 death toll reaches 73 as total cases reach 2,511
KIEV, April 11 (Xinhua) -- Ukraine's COVID-19 fatalities reached 73 Saturday, with the confirmed cases reaching 2,511, the Health Ministry has said.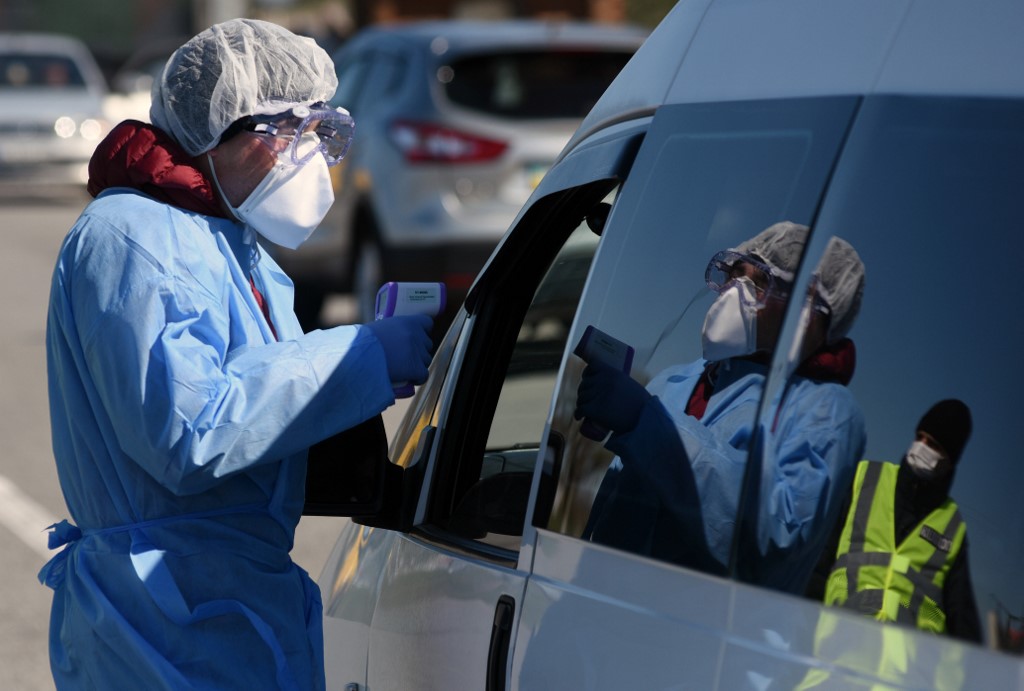 A medical worker wearing protective gear checks the body temperature of a driver at the entrance to the western Ukrainian city of Lviv amid concerns over the spread of the COVID-19 coronavirus, on April 10, 2020. (Photo: AFP)
According to the ministry, 308 people have tested positive for the disease in the country during the past 24 hours and a total of 79 patients have recovered.
Meanwhile, a group of experts with the Ministry of Health are studying the findings of China, Italy and France and will offer Ukrainian doctors new COVID-19 protocols in the coming days.
On March 25, Ukraine introduced emergency measures across the country through April 24 to contain the spread of the disease.