Twitter blames mobile provider for hacking of CEO's account
SAN FRANCISCO, Aug. 30 (Xinhua) - Twitter on Friday blamed its chief executive Jack Dorsey's mobile provider for the hacking of Dorsey's Twitter account, which was compromised to tweet racial slurs and other offensive content.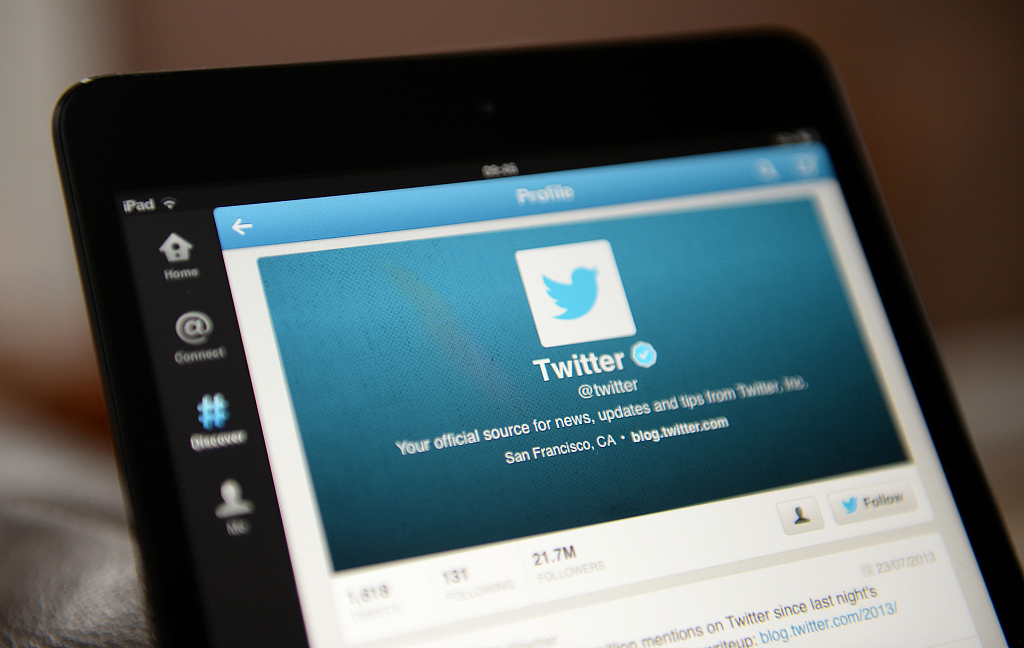 (File photo: VCG)
"The phone number associated with the account was compromised due to a security oversight by the mobile provider. This allowed an unauthorized person to compose and send tweets via text message from the phone number," the social media company said in a statement.
Twitter did not specify which mobile phone carrier was involved, but stressed that the issue has been resolved, "and there is no indication that Twitter's systems have been compromised."
The San Francisco-based company admitted earlier in the day that Dorsey had his account hacked and it was investigating the issue.
The hacker or hackers took control of Dorsey's account and kept some of the offensive tweets for about 10 minutes. Those tweets included hate messages, racial slurs and other offensive content before they were deleted.
Dorsey's account has more than 4.21 million followers. It was not the first time that the account was hacked. The last time Dorsey saw his account compromised was in 2016, when hacker group OurMine was held responsible for the takeover.