Greece reports record daily spike in COVID-19 cases
Greece has registered 2,917 COVID-19 cases in a 24-hour span, a new single-day record, the National Public Health Organization said on Thursday.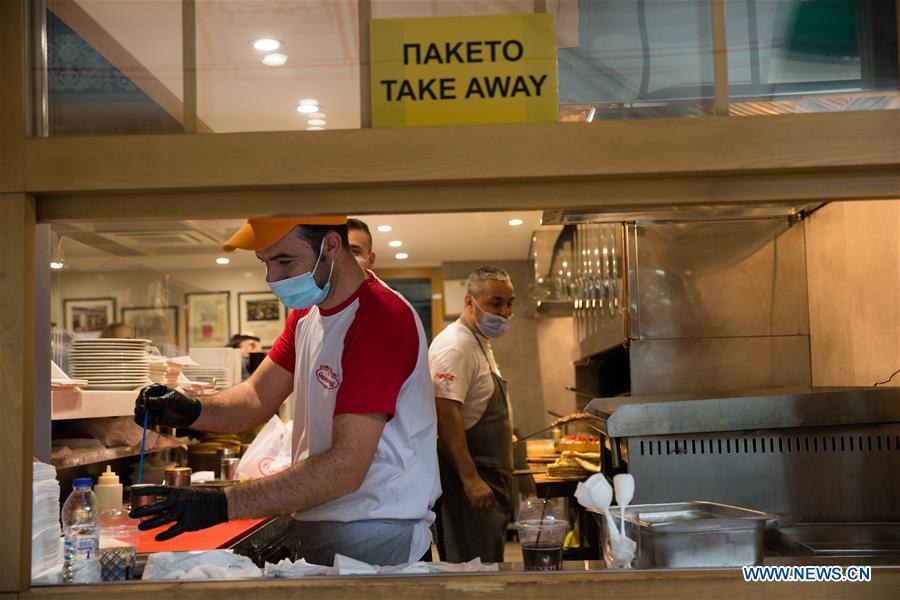 The country also reported 29 more deaths during the period, bringing the death toll to 702, with the victims' average age at 79, according to the health organization.
Currently 187 patients are treated in intensive care units, and their average age stood at 66.
Earlier, Greek Prime Minister Kyriakos Mitsotakis announced a three-week nationwide lockdown starting from Saturday after the sharp rise of cases.
In the last five days, there has been a 20-percent increase in COVID-19 cases. The hospital admissions increased by 36 percent from 1,103 to 1,503, and the number of patients in ICUs rose by 34 percent from 132 to 177, according to Nikos Hardalias, deputy minister for Civil Protection and Crisis Management.