Japan FM to leave for Beijing for trilateral meeting next week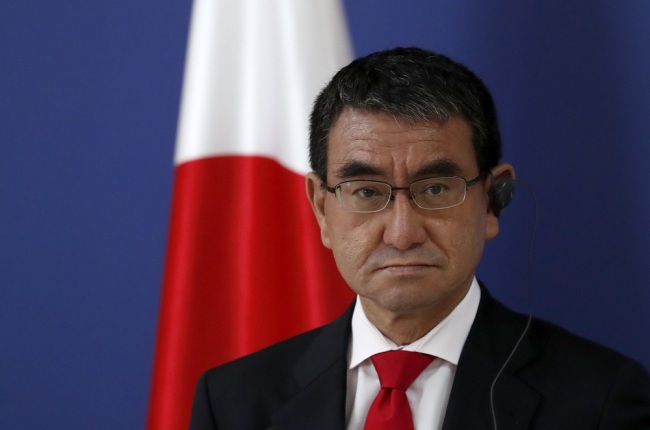 Japanese Foreign Minister Taro Kono listens to a question during a press conference. (File Photo: IC)
Japanese Foreign Minister Taro Kono will leave for Beijing next week to attend the ninth meeting of foreign ministers of China, Japan and the Republic of Korea (ROK), officials said on Friday.
Kono will leave for Beijing on Tuesday to join his Chinese and South Korean counterparts, Wang Yi and Kang Kyung-wha, in the first three-way meeting since August 2016, according to Japan's Foreign Ministry.
The ministry said that arrangements are being made for Kono to meet separately with Kang and Wang during his three-day visit, adding that the trilateral meeting is due to take place on Wednesday.
Japan's relations with South Korea have soured due to disputes over the wartime history and trade policy. Kono and Kang met earlier this month but failed to resolve the bilateral spat.