Erdogan says Türkiye must further lower interest rates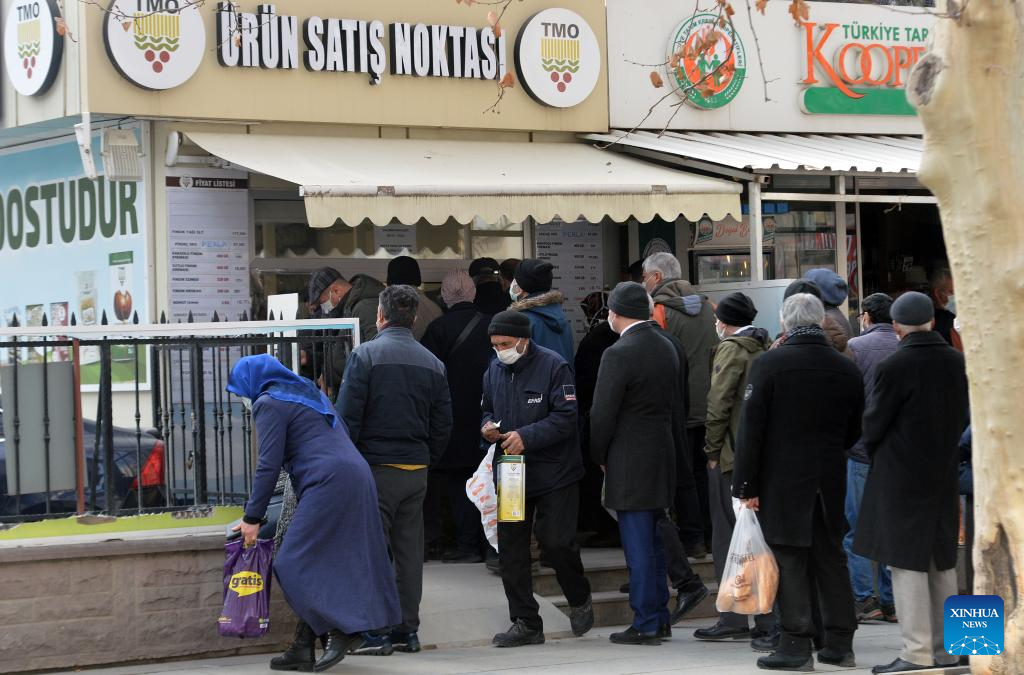 ANKARA, Sept. 29 (Xinhua) -- Türkiye must continue lowering interest rates, President Recep Tayyip Erdogan said on Thursday, indicating another cut in the country's benchmark rate in October.

"My biggest enemy is interest. We have cut the interest rate to 12 percent. Is it enough? Not enough. It must go down further," Erdogan said at a meeting of the Turkish Confederation of Tradesmen and Craftsmen in the capital Ankara.
"We are talking about this with our central bank. I suggest that this should be further reduced in the upcoming monetary policy committee meetings," he said.
Türkiye has been struggling with high inflation, Erdogan said, adding that he believes that inflation will decrease after the New Year.
Turkish central bank has made surprising cuts in its policy rate by 100 basis points twice in August and September to 12 percent.
Türkiye's annual inflation rate hit 80.21 percent in August, the highest level in 24 years.
Erdogan is an advocate of low-interest rates, insisting that the move will ease the burden on investments amid the rising inflation.
After the dramatic plummet in 2021, the Turkish lira continues its downward trend and has lost over 25 percent of its value against the U.S. dollar over the past nine months.