The latest: COVID-19 outbreak worldwide (Updated November 4)
People's Daily app
1604481673000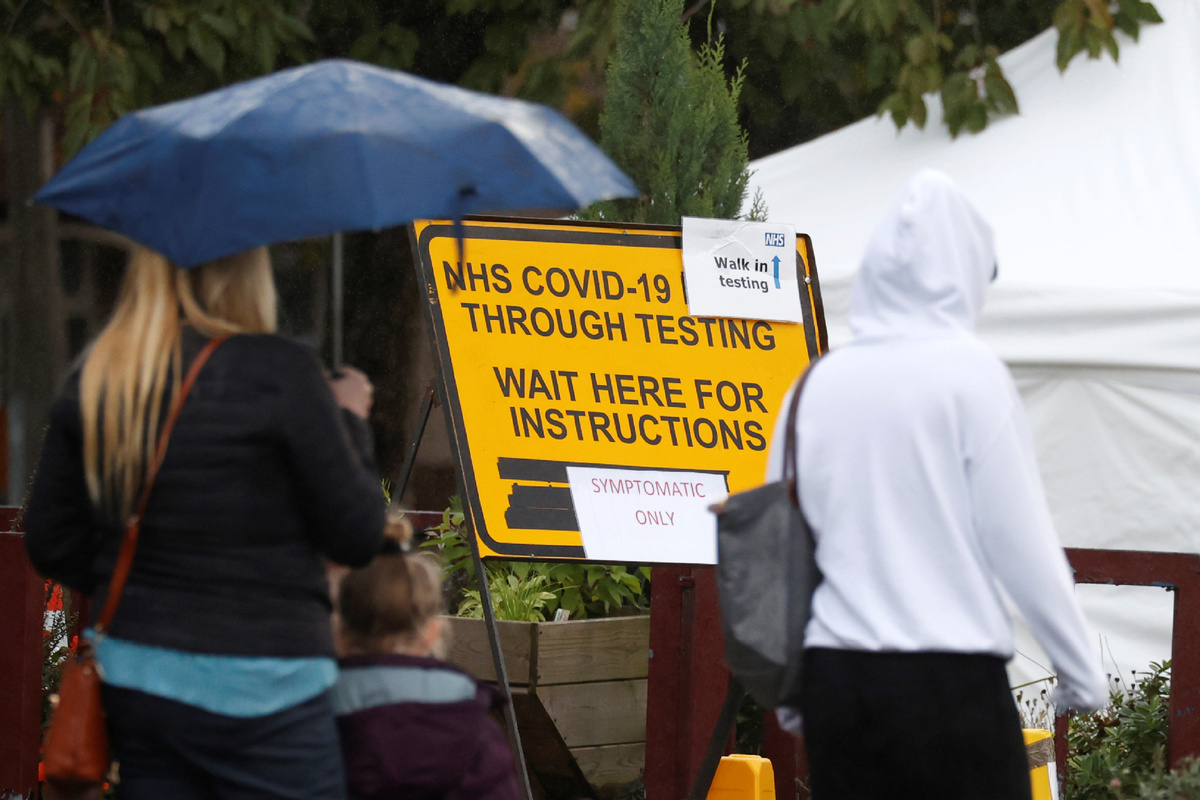 The total number of deaths from the COVID-19 pandemic worldwide has increased to 1,214,390 with the global confirmed cases reaching 47,442,284 as of 5:30 pm BJT on Wednesday, according to a tally by Johns Hopkins University.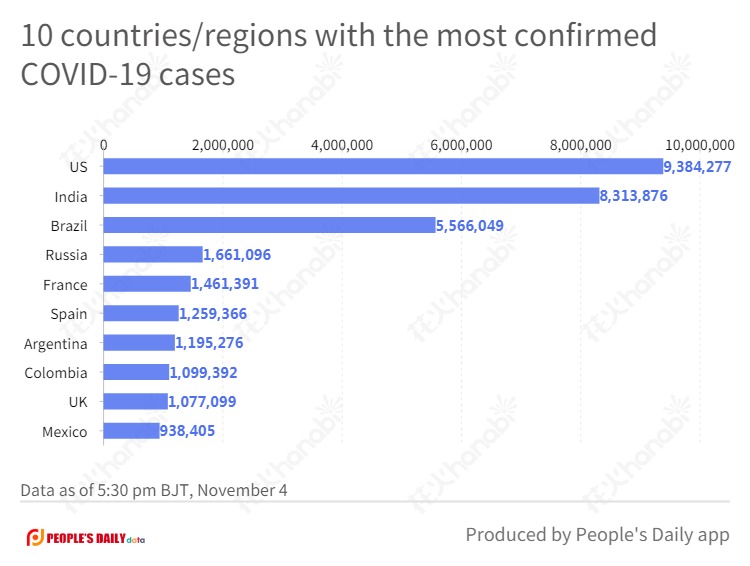 Current status (data as of 5:30 pm BJT, November 4):
India's COVID-19 tally reached 8,313,876 on Wednesday, as 46,253 new cases were detected across the country, according to latest data released by the federal health ministry. With 514 deaths since Tuesday morning, the total death toll in the country due to the pandemic reached 123,611, the ministry's data showed.
Brazil's Ministry of Health on Tuesday reported 11,843 new COVID-19 cases and 243 more deaths, raising the total caseload to 5,566,049 and the death toll to 160,496.
The Argentine Ministry of Health on Tuesday reported 12,145 COVID-19 cases over the past 24 hours, taking the national count to 1,195,276. The ministry said 430 more patients died from the disease, bringing the nationwide death toll to 32,052. A total of 1,009,278 people have recovered from the disease so far nationwide, according to the ministry.
South Korea reported 118 more cases of the COVID-19 as of midnight Tuesday compared to 24 hours ago, raising the total number of infections to 26,925. The daily caseload rose above 100 in three days due to small cluster infections in Seoul and its surrounding Gyeonggi province as well as imported cases.
The Philippines' Department of Health (DOH) on Wednesday reported 987 new confirmed cases of COVID-19 infection, bringing the total number in the country to 388,137. The number of daily confirmed cases reported on Wednesday is the lowest recorded since July 14.
New Zealand reported two additional imported cases of COVID-19 on Wednesday, and a community case related to a managed isolation facility health worker in Christchurch who was tested positive of the virus the previous day.