British PM announces three-tier local lockdown system amid rising coronavirus concerns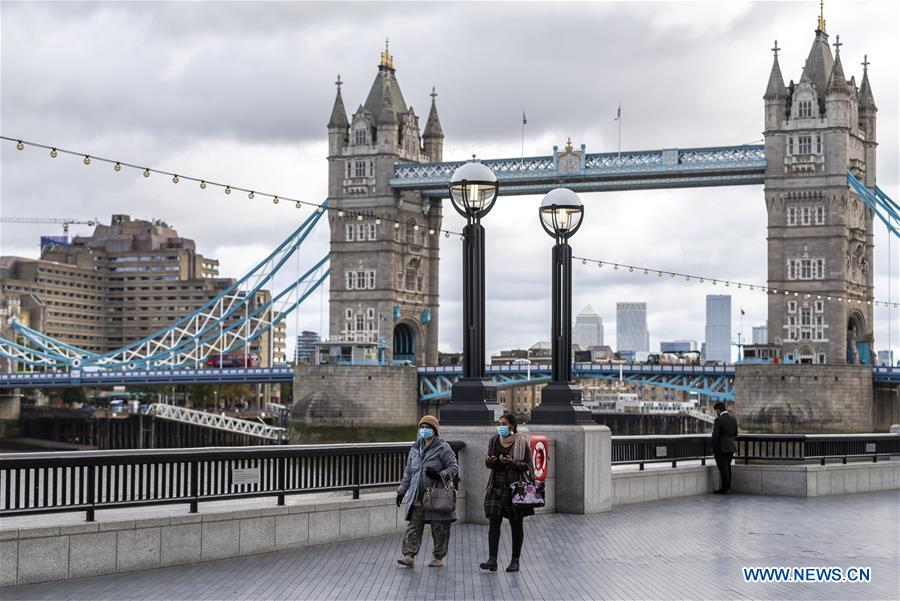 LONDON, Oct. 12 (Xinhua) -- British Prime Minister Boris Johnson on Monday announced a new local lockdown system across swathes of northern England as he sets out a new three-tiered coronavirus strategy.
Under the new rules, the country is divided into medium, high or very high risk categories.
"Very high" risk areas will see pubs, gyms, bars and casinos shut, with all but essential travel banned.
"We must act to save lives," the prime minister said while speaking at the House of Commons, or the lower house of parliament. "We cannot let the virus rip."
The current set of rules are "complex to understand and enforce", the prime minister said, so the new system is designed to "simplify and standardise" the curbs.
MEDIUM: this is the current national restrictions already in place, including the Rule of Six and the 10:00 p.m. BST (2100 GMT) hospitality curfew, he said.
HIGH: reflects the local lockdown rules in place in many areas currently, primarily stopping households from mixing and the rule of six outdoors, he said.
Most areas currently under local restrictions will "automatically" enter this level, as well as Nottinghamshire, east and west Cheshire and a small area of High Peak, he said.
VERY HIGH: where "transmission rates are rising most rapidly" and the National Health Service (NHS) "could soon be under unbearable pressure" -- pubs and bars will be shut and social mixing will apply indoors and in private gardens, Johnson said.
Further restrictions on hospitality, leisure, entertainment and personal care sector could follow, but retail and education will stay open, he said.
The announcement came at a time when countries, such as Britain, China, Russia and the United States are racing against time to develop coronavirus vaccines.