Venezuelan opposition seeking to rejoin Rio Pact, FM warns
CARACAS, July 21 (Xinhua) - Venezuela's opposition is seeking to reinstate the country in the Inter-American Treaty of Reciprocal Assistance (TIAR), Foreign Minister Jorge Arreaza warned on Sunday.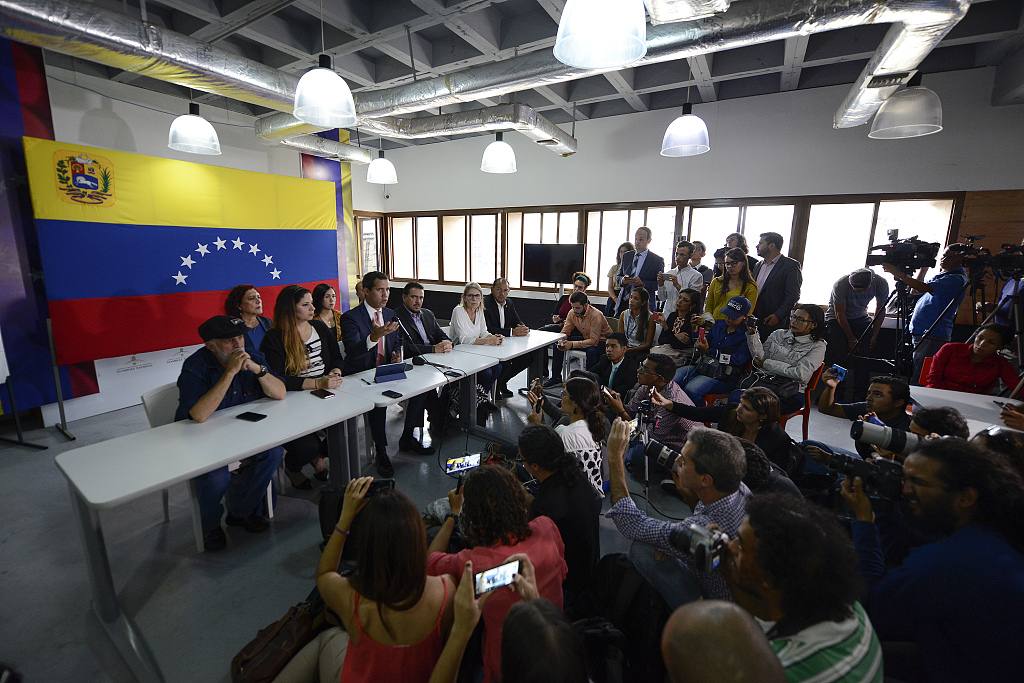 Venezuelan opposition leader and National Assembly Leader Juan Guaido speaks during a press conference with international media at Centro Plaza on June 17, 2019 in Caracas, Venezuela. (File photo: VCG)
The Venezuelan opposition-controlled "National Assembly has begun discussions on the reincorporation ... of Venezuela in the Inter-American Treaty of Reciprocal Assistance," said Arreaza.
Signed among many countries of the Americas in 1947 in Rio de Janeiro, the treaty, also known as the Rio Pact, was designed to be a mechanism for mutual defense. However, several members have breached the treaty on multiple occasions.
In June 2012, Bolivia, Ecuador, Nicaragua and Venezuela initiated the retirement from the TIAR. Venezuela withdrew from the treaty on May 14, 2013.
The TIAR "is a failed institution in the history of the inter-American right, which never helped our countries," Arreaza said.
According to Arreaza, the opposition's move aims to get the United States to launch a military intervention to overthrow the current administration and put the opposition in power.