Drone attack targeting US forces in northern Iraq hits nearby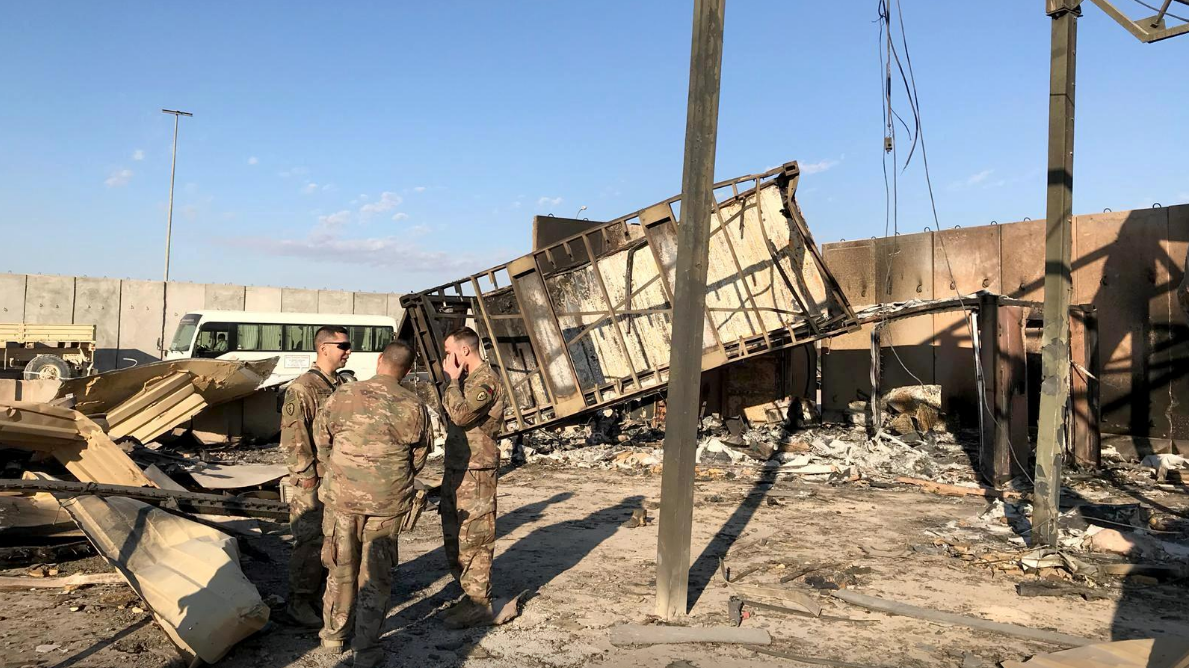 A drone attack hit an area adjacent to Erbil International Airport in northern Iraq on Saturday, missing the U.S. forces stationed at the facility.
The capital of Iraq's autonomous Kurdish region, Erbil is governed by the Kurdistan Regional Government and its counterterrorism force said the attack was carried out by two explosive-laden drones.
One of the drones was intercepted by the C-RAM air defense system, while the other one crashed, sources told local news outlet Kurdistan 24.
According to the outlet, the attack was a failed attempt at hitting U.S. troops, which are leading a multinational military coalition tasked with helping Iraq fight against remnants of ISIS.
The counterterrorism force said there were no casualties.
U.S. troops stationed in Iraq have come under hundreds of motar, rocket and drone attacks in the past year, and the airport in Erbil has been one of the targets of these attacks.
The U.S. attributes such attacks to Iran-aligned Shiite Muslim militias, which are ubiquitous in the country and make up parts of the state-sponsored Popular Mobilization Forces.
The presence of U.S. troops in Iraq has become a major source of tension since a U.S. drone strike killed top Iranian general Qasem Soleimani and the leader of a Shiite militia in Baghdad last year.
Demands that all foreign troops vacate Iraqi soil have grown much louder, while pro-Iran militias have vowed to fight until the country is rid of them.
Iraqi Prime Minister Mustafa al-Kadhimi has said foreign combat troops are not needed in Iraq.
After a meeting with al-Kadhmi at the White House earlier this year, U.S. President Joe Biden said American forces will leave Iraq by the end of 2021.