Scottish independence referendum blocked: what's next?
The President of the UK's Supreme Court was clear that whatever the political arguments, there was currently no legal route for the Scottish National Party (SNP) to pursue another referendum on Scotland's independence from England, Wales and Northern Ireland.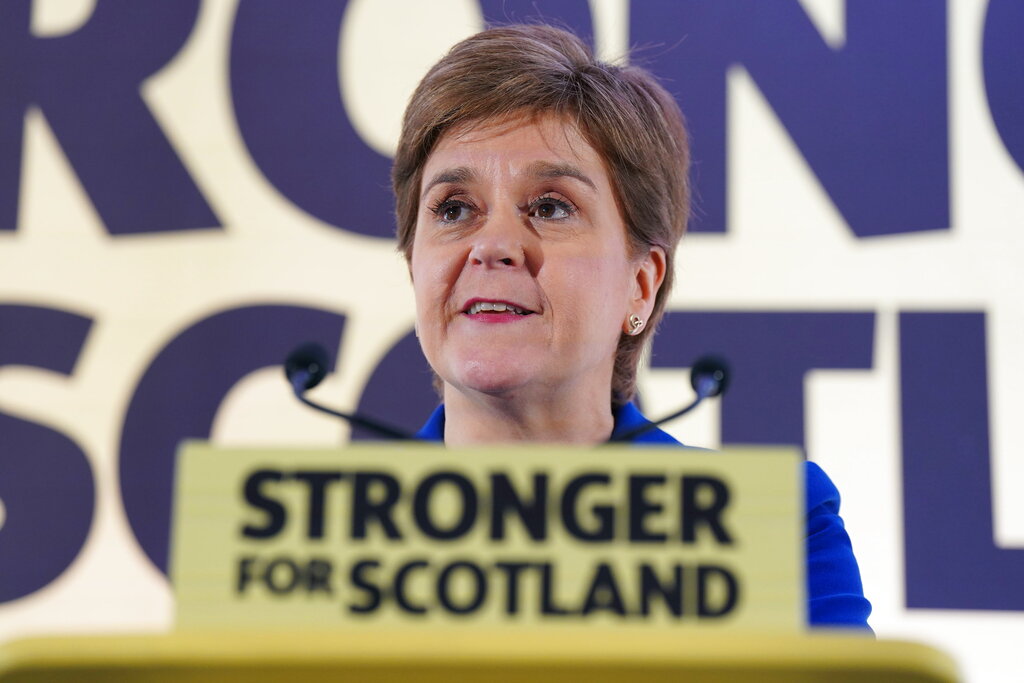 The short-term result of that decision is the pause in 'IndyRef2' campaigning - although those at the heart of Scotland's hopes for independence say they will assess the ruling before making a next move.
The Court's quick and unanimous decision took the view that Scotland's membership of the Union is an issue that affects the United Kingdom as a whole, and was therefore a matter exclusively for the UK Parliament. Lord Reed said that meant London's parliament must give Scotland the power to hold a referendum, and it was not automatically a power of the Scottish devolved government.
A referendum went ahead in 2014 because then-Prime Minister David Cameron allowed it, by using part of the Scotland Act. The majority voted 'No' so Scotland remained part of the UK.
Scottish nationalists within London's House of Commons were quick to criticize what they see as Downing Street's preference for the law over democracy.
Ian Blackford, the outspoken SNP leader in parliament, said "the very idea that the United Kingdom is a voluntary union of nations is now dead and buried."
Prime Minister Rishi Sunak continued the UK government line that the 2014 decision was binding and that further polls would be unnecessary.
"The people of Scotland," the said, "want the government to concentrate on more pressing issues such as supporting the NHS or supporting Ukraine."
The Scottish Independence campaign is therefore stalled... but it's not over.
There will not be any ballot in October 2023 because SNP ministers in Scotland's Holyrood parliament say they +will respect the law.
But Scotland's First Minister Nicola Sturgeon intends to again make independence central to the SNPs campaign in the next UK general election [likely to be in 2024] in a bid to actively demonstrate the support that she believes exists within the country.
The task now will be to persuade any sitting Prime Minister to abandon Westminster's opposition to the idea, which after all risks losing a quarter of the nation of the UK.
And that may be a long wait.