Former Austria interior minister demands portfolio back as condition for coalition gov't
VIENNA, Aug. 31 (Xinhua) - Former Austrian interior minister Herbert Kickl said he would have to be given his former portfolio back in order for his right-wing populist Freedom Party (FPO) to enter into another coalition with the centre-right People's Party (OVP).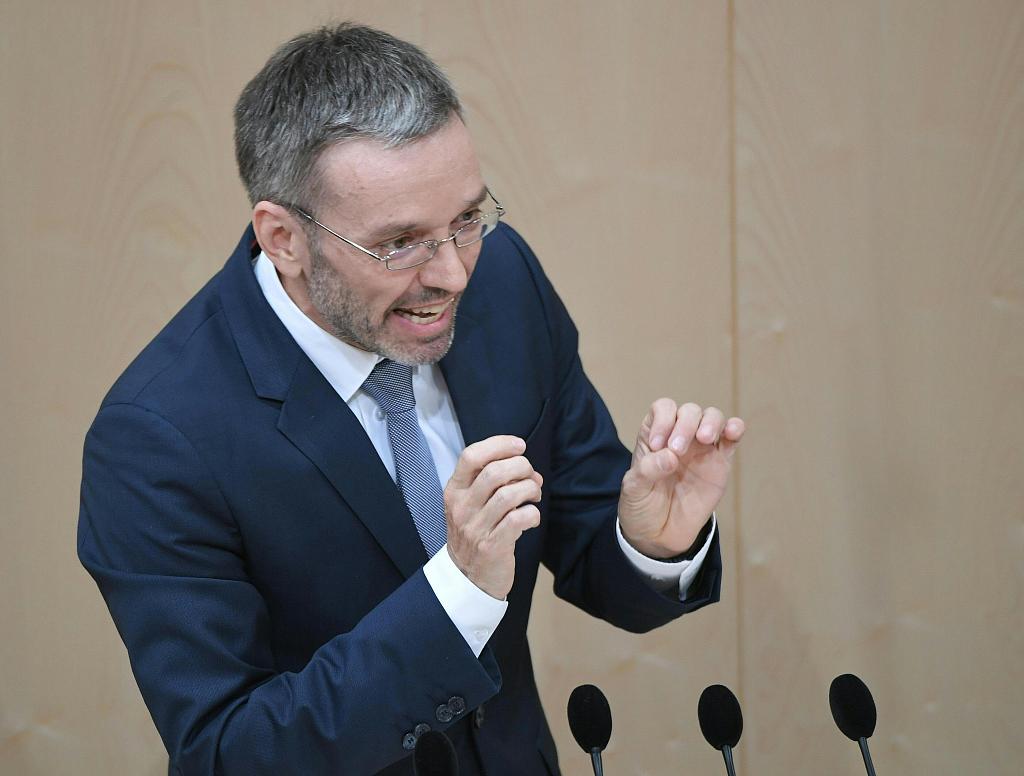 Austria's former interior minister Herbert Kickl of the far-right Freedom Party (FPÖ) speaks during a special session of the parliament focusing on a no-confidence vote against Austria's Chancellor on May 27, 2019 in Vienna. (Photo: VCG)
In an interview with the Krone, Austria's newspaper, published Saturday, Kickl said his former portfolio must not be given to the OVP, headed by Sebastian Kurz, and that his reinstatement as minister would be "the best of all variants."
The two parties had been in a coalition government since 2017 before a scandal involving former Freedom Party leader Heinz-Christian Strache known as the "Ibiza affair" brought it to a collapse in May. Following that a caretaker cabinet was put in place until the Sept. 29 snap election.
Both Kurz and Austrian President Alexander Van der Bellen had been opposed to Kickl returning to office, the former ruling it out as a condition for a renewed coalition between the two parties, the latter declaring he would not swear Kickl in as a minister again.
In response, Kickl said it is possible that he may receive a considerable number of preferential votes in the election. This would mean the president would have no choice but to swear him in, arguing that he must act in accordance with constitution, and "cannot act arbitrarily."
Should he return to his former portfolio, Kickl said he would again run it as a kind of "homeland security ministry."
He also said he believes that environment-related topics in politics will take a back seat, and that the issue of migration will return to the forefront.