2 Algerian former PMs subject to heavy sentences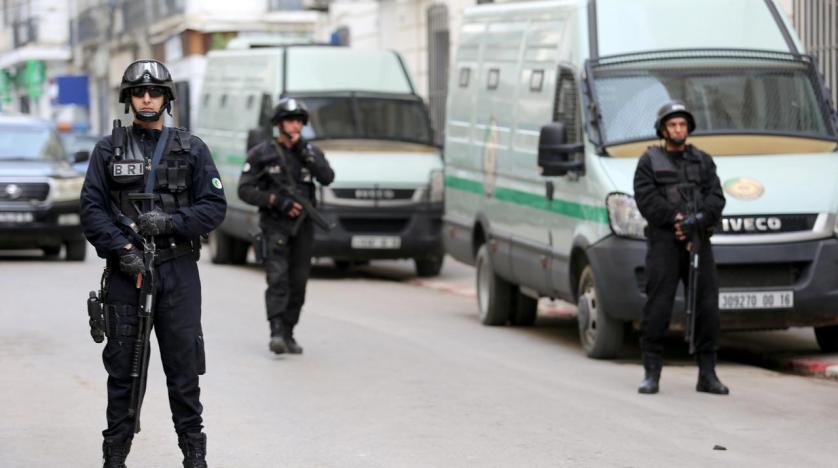 Members of the Research and Intervention Brigades (BRI) stand guard outside a court during the trial of senior officials including two former prime ministers in Algiers, Algeria December 04, 2019. (Photo: REUTERS)
ALGIERS, Dec. 8 (Xinhua) -- Attorney General of the court of Sidi Mhamed in the Algerian capital of Algiers requested on Sunday heavy sentences against former senior officials, including two former prime ministers.
They were charged of corruption in two cases, namely car assembly plants and the secret funding of election campaign of ousted President Abdelaziz Bouteflika.
The state-run ENTV station reported that a sentence of 20 years in prison was demanded against former prime ministers Ahmed Ouyahia and Abdelmalek Sellal as well as runaway former Minister of Industry Abdeslam Bouchouareb.
Bouchouareb is also subject to an international arrest warrant.
The attorney general has also requested a sentence of 15 years in prison against two other former industry ministers in the case of car assembly plants.
The attorney general stressed the heavy losses inflicted to the public treasury caused by the decisions taken by the defendants when they were in office.
Ten years in prison and a fine were also required against businessmen supposed to have benefited illegally from advantages for the installation of vehicle assembly plant.
A sentence of 8 years in prison and fine were requested against other prosecuted officials.
Several former government senior officials and businessmen have been placed under custody amid an unprecedented anti-corruption operation launched by the Algerian Justice following the ousting of President Abdelaziz Bouteflika in April 2.
This series of judicial investigations come amid popular protests rocking the North African nation since Feb 22, as the demonstrators have been denouncing bad governance and corruption, and demanding the establishment of the rule of law and bringing all those involved in squandering public funds before justice.