UN chief deeply concerned over Myanmar situation: spokesperson
UN Secretary-General Antonio Guterres is deeply concerned about the situation in Myanmar, including the increasing use of force and the reported deployment of additional armored vehicles to major cities, his spokesperson said in a statement on Sunday.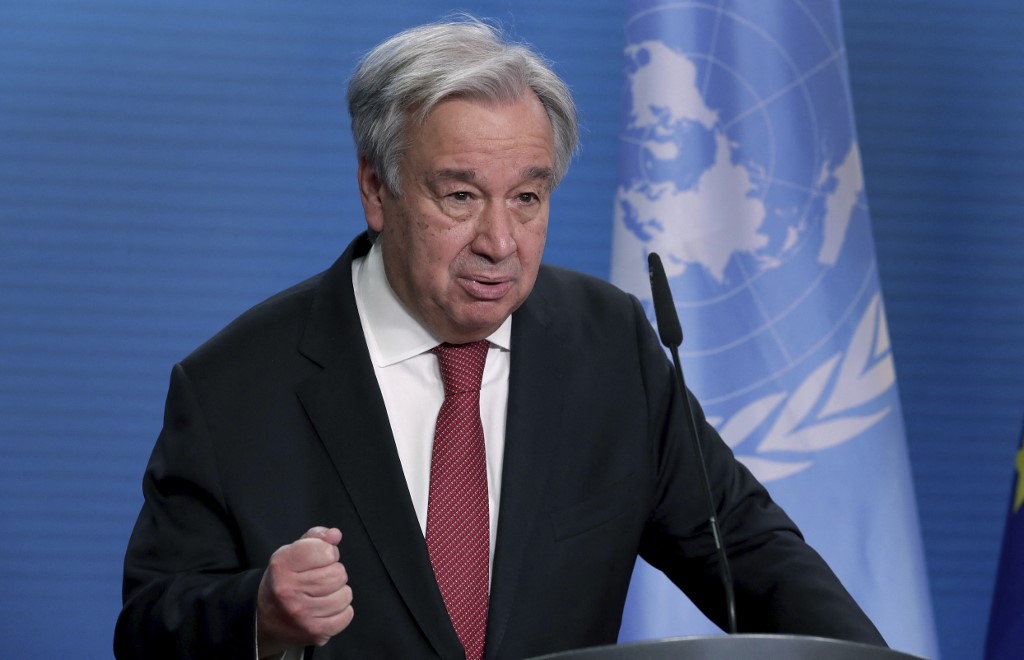 "He calls on Myanmar's military and police to ensure the right of peaceful assembly is fully respected and demonstrators are not subjected to reprisals. Reports of continued violence, intimidation and harassment by security personnel are unacceptable," according to the statement.
"Ongoing arrests of political leaders, government officials, civil society actors and media representatives are deeply concerning as are the restrictions on internet and communication services," the statement said. "They must not be disrupted to ensure the right to freedom of expression, which includes access to information."
Guterres reiterated that the United Nations firmly supports the Myanmar people in their pursuit of democracy, peace, human rights and the rule of law.
He also urged Myanmar's military authorities to allow UN Special Envoy Christine Schraner Burgener "to visit Myanmar under agreeable conditions and to assess the situation first hand."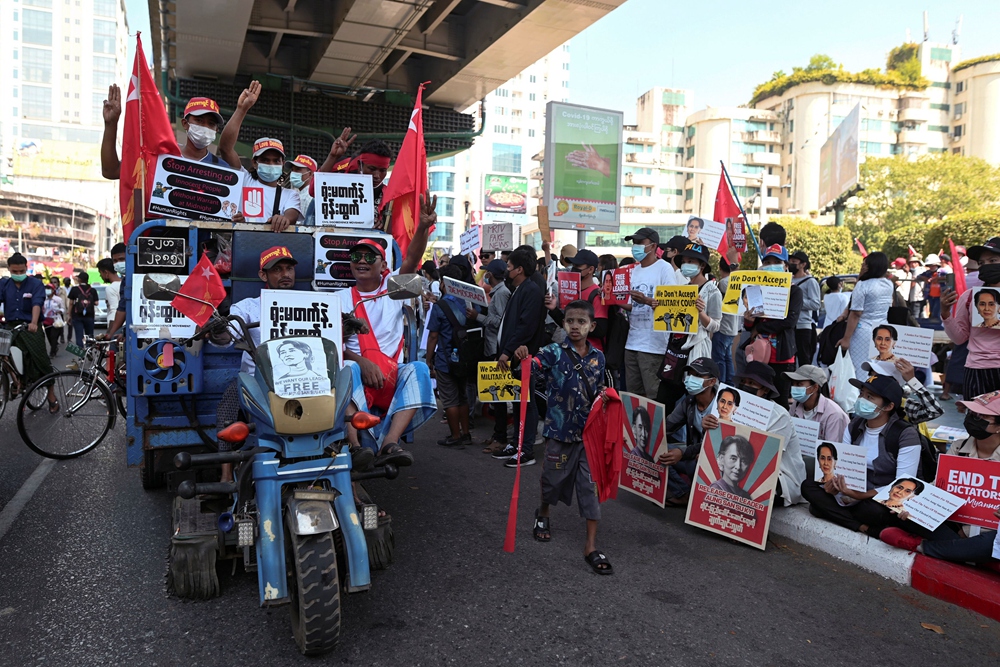 The UN chief made the remarks in response to reports that the Myanmar military had deployed armored vehicles in major cities and cut internet access after protests over the detention of State Counsellor Aung San Suu Kyi drew hundreds of thousands onto the streets.
Myanmar's military detained Suu Kyi and President U Win Myint and declared a state of emergency on February 1, alleging massive voting fraud in the general elections in November.
China has called on all parties in Myanmar to "put the will and interests of the people of Myanmar first, properly handle differences through dialogue under the constitutional and legal framework and maintain political and social stability."
Chen Xu, China's Permanent Representative to the UN's Geneva Office, on Friday urged the international community to help different sides in Myanmar carry out dialogue and reconciliation.
"What is important now is that the international community, on the premise of respecting Myanmar's sovereignty, political independence, territorial integrity and national unity, should help relevant parties in Myanmar carry out dialogue and reconciliation in line with the will and interests of people in Myanmar and support the mediation efforts of the ASEAN and the special envoy of the Secretary-General on Myanmar as well as her office," Chen said at a special session of the UN Human Rights Council.