Putin welcomes progress in Russia-Belarus integration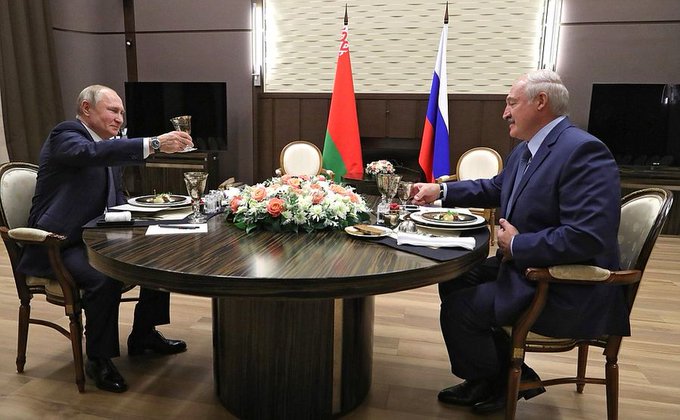 Photo: msn.com
MOSCOW, Dec. 8 (Xinhua) -- Russian President Vladimir Putin on Sunday praised the progress on the road to Russia-Belarus integration and cooperation, the Kremlin said.
Putin made the remarks in a message of greetings to Belarusian President Alexander Lukashenko as the neighboring countries marked the 20th anniversary of the Treaty on the Creation of a Union State of Russia and Belarus.
Putin spoke highly of the coordination of efforts in security and foreign policy, intensive growth of trade, economic and inter-regional ties, the implementation of innovative programs in science and technology, and large-scale humanitarian projects funded by the union budget.
He also noted that equal opportunities are provided to Russians and Belarusians in choosing a place of residence, employment, as well as receiving medical and social assistance.
Putin stressed the importance of applying the positive experience gained within the Union State in a broader format of the Eurasian Economic Union, expressing confidence that mutually beneficial integration and bilateral interaction in all areas will continue to advance.