Germany ready to join naval mission in Gulf region: media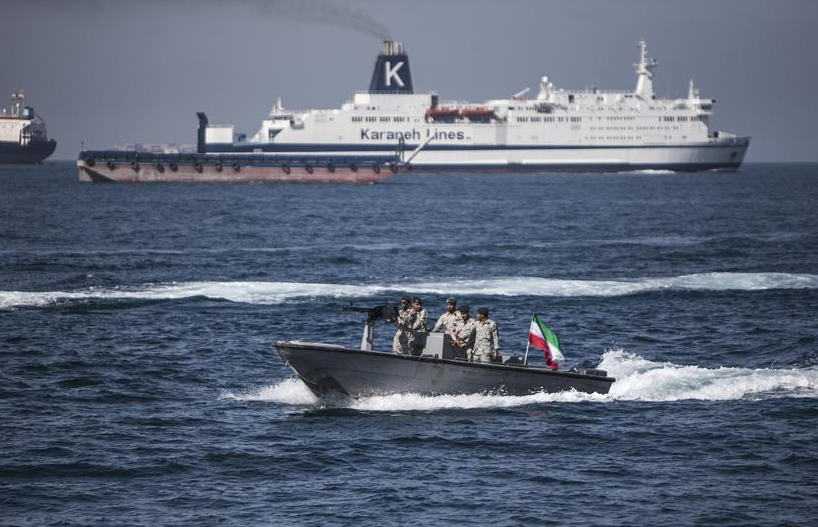 Iranian soldiers patrol the Strait of Hormuz in southern Iran, April 30, 2019. (Photo: Xinhua)
BERLIN, July 25 (Xinhua) -- Germany is ready to take part in a British plan for a European Union-led naval mission to ensure safe shipping through the Strait of Hormuz, local media reported on Thursday.

The Editorial Network Germany (RND) quoted participants in a special meeting of the Bundestag's foreign relations on Wednesday, who confirmed it by citing German Foreign Minister Heiko Maas as saying that "we want to be there."
The German government needs a mandate for joining the mission from the Bundestag.
The German federal government therefore wants to respond positively to a request from the British government to take part in a joint naval mission in the Gulf region for shipping safety.
The tension in the region has escalated as two Britain-linked tankers were seized in Strait of Hormuz recently, and Germany expressed solidarity with its British ally.
Germany Defense Minister Annegret Kramp-Karrenbauer had not ruled out such a deployment during a visit to a barrack near Potsdam, saying "We can talk about it first and decide if we know what exactly is planned."