India pushes for decoupling with China
Global Times
1599138828000
India's latest move to push for decoupling with China by banning 118 Chinese mobile apps against the backdrop of heightened border tensions will further divert away Chinese investors amid fraying bilateral relations, industry observers and entrepreneurs said.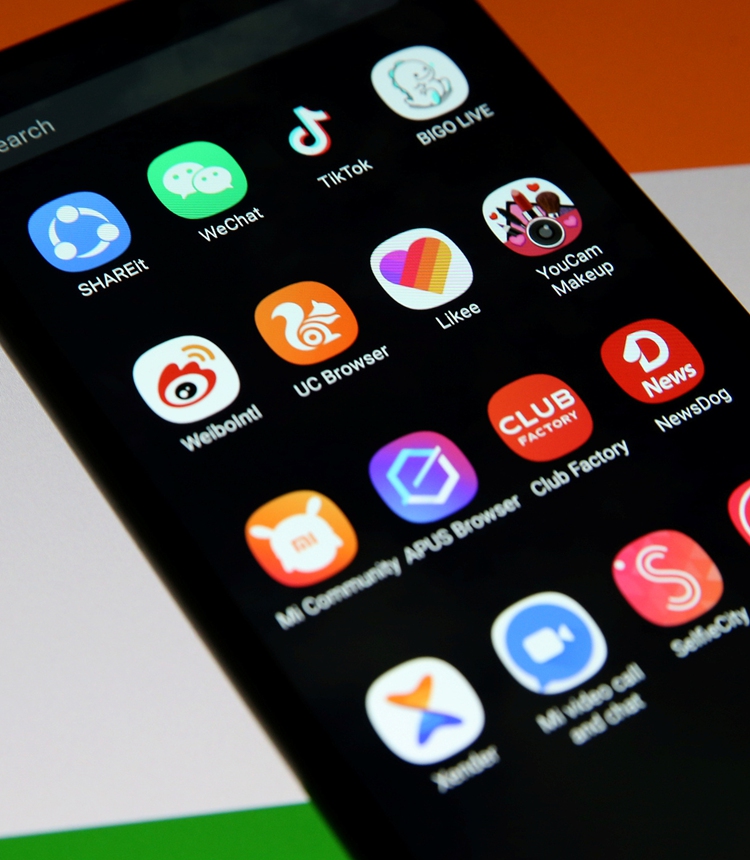 India app (Photo:VCG)
While the South Asian country could take relentless cracking down on China as a gesture to please and align with the US-led strategy, analysts noted the maneuver is only "self-defeating" that would add pressure on its already-sinking virus-hit economy.
India's Ministry of Information and Technology announced on Wednesday that it would block a total of 118 Chinese apps, claiming that those apps were "prejudicial to sovereignty and integrity of India, defence of India, security of state and public order," media reported. The move comes amid a border clash between China and India, after Indian troops illegally crossed the Line of Actual Control and entered China's side on Monday.
Among the banned apps is market-hit mobile game app PUBG, as well as apps from Chinese tech companies including Baidu, Alibaba and Alibaba's financial arm Ant Group.
Gao Feng, the spokesperson of China's Ministry of Commerce, said at a press briefing on Thursday that the Chinese side expressed serious concern and firm objection to the India's decision. Gao noted that the India has abused "national security" by imposing discriminatory restrictions on Chinese companies and the action violates relevant WTO rules
"India's action not only harms the legitimate rights and interests of Chinese investors and services providers but also harms the interests of Indian consumers while doing damages to India's investment climate as an open economy," Gao said.
On Twitter, some PUBG Indian fans on Thursday are bidding farewell to the game while expressing dissatisfaction over the government decision. Tutorials on how to play the mobile game via personal computer also circulated on social media platform. PUBG reportedly has 33 million active users in India.
An executive of a Beijing-based Chinese tech company which has business in India, who only spoke on condition of anonymity, told the Global Times that he is "not surprised at all" on the latest app ban.
"We have halted hiring new employees in India as part of our risk-aversion strategy. Most Chinese investors have frozen expansion plan and are even shrinking business scale in preparation for further assault on Chinese firms," he said.
"Our confidence in local business environment is dwindling very quickly. Rules and laws have turned to an apparatus for Indian government to arbitrarily target Chinese firms. How can we trust a local government like that?" the executive asked.
Earlier in June, India banned 59 Chinese apps, including ByteDance's Tik Tok and UC Browser, owned by Alibaba, following a border clash between the two nations back at that time.
Observers also deem Modi administration's latest ban on Chinese app as a signal that the South Asian country is pushing up decoupling with China, so as to "please" Washington which has been undertaking an all-rounded decoupling with Beijing in fields ranging from trade and technology to finance and personal communication.
But industry analysts pointed out that the investment from the US is unlikely to make up for Chinese investment, and New Delhi, with a flagging economy under the fallout of pandemic outbreak, cannot afford the cost of an economic decoupling with Beijing.
Long Xingchun, president of the Chengdu Institute of World Affairs, told the Global Times on Thursday that as a number of foreign companies need parts supplies from Chinese factories in India, some may also "give a second thought" and do a thorough risk assessment before making a decision.
"The lack of resource and relevant skills could deter foreign firms, including those from the US, from investing in India," Long noted.
India's GDP, which had been among the fastest-growing in the world, saw a record contraction of 23.9 percent year-on-year in the second quarter, according to Indian government data released on Monday.
"India's ill-intended maneuver undercuts its opportunity to access to the policy boon of China - the first in the world to shrug off the pandemic," Long said.
China has been accelerating a "dual circulation" economic strategy under which analysts said external circle of economic activity could benefit regional economic recovery and release more development opportunities for Asian economies.